Find out more about this locally owned and operated company.
We are a locally owned and operated professional moving and storage company serving the GTA and surrounding communities. We are owned, operated and staffed by professional firefighters and those that share our commitment to service, integrity and safety.
Since being founded in 2008, Firemen Movers has become one of the fastest growing moving companies in Canada and has safely moved thousands of families and businesses. With a reputation boasting excellence and continual improvement, Firemen Movers is well on its way to becoming the most trusted moving company in the area.
For more information on our company and our services, and to request a no-obligation estimate, please call us at 416 CALL RED (416-225-5733).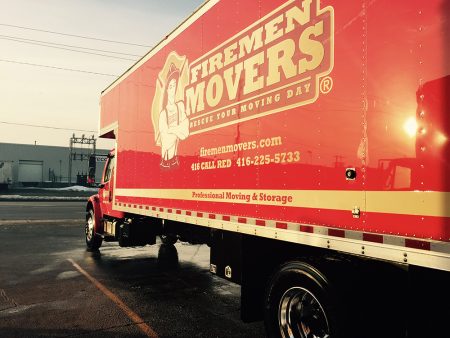 Doug Harper
Doug is now an Acting Platoon Chief in the Toronto area. Ever since he graduated with a BSc from the University of Western Ontario, Doug has operated a residential services business for over 20 years. Doug grew up in Etobicoke and now lives with his family in High Park.
doug.harper@firemenmovers.com

Lorne Babiuk
Lorne is a Fire Captain in the Toronto area. Lorne grew up in Okanagan Valley in British Columbia and moved to Toronto to in 1988 to attend the Canadian Underwater Training Institute, from which he graduated as a Commercial Diver and Underwater Welder. Lorne also owned and operated a home improvement business.
lorne.babiuk@firemenmovers.com