Residential Movers Toronto
Why bother hiring a moving company when you can pack and transport your items yourself? You may think that handling your move on your own will be a breeze, but you may be in for a rude awakening once you actually start the process—moving homes can be a daunting task, especially when you're doing it on your own. A residential moving service can help you more than you can imagine. Many people think that movers simply show up, throw your boxes in a van, and transport them to your new place. In reality, moving companies do a lot more.
Some moving companies are full service, meaning that they handle responsibilities including packaging your items with protective materials and disassembling and re-assembling your furniture. Hiring a residential moving service can help take some of the manual labour out of your hands, and give you peace of mind that everything will arrive at your new home in one piece. Residential movers in Toronto can help move your items locally or long distance, depending on where you're moving—you won't have to worry about renting trucks and returning them in a different city, or even about gas and mileage. Most residential moving services in Toronto also offer all-inclusive pricing, so you know exactly what to expect when you get the bill.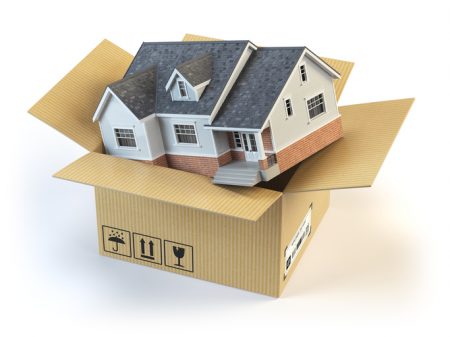 When moving for the first, second, or even third time, you can be taking a risk with some of your most important possessions. While you can Google as many residential moving tips as you want, professional movers are the only ones who know exactly how to protect your valuable goods. In addition, most moving companies offer some type of insurance that'll cover damages on the off-chance that any occur. When moving on your own without the help of residential movers, you have a lot more to worry about—from buying the appropriate packaging to renting a van to risking damage to your items.
Choosing Residential Movers in Toronto
If you've found yourself Googling "residential moving companies near me" and "residential movers near me," then you can breathe a sigh of relief because your search is over. Firemen Movers is one of the leading moving companies in Toronto and can handle any type of move. Whether your belongings are travelling locally or across long distances, whether they need special care, or whether they need to be disassembled and then re-assembled upon arrival, our movers can do it all.
When you hire Firemen Movers to help with your relocation, you don't need to worry about looking up any home moving tips of your own, since we'll handle everything from packing your household items in protective packaging to unwrapping them in your new home. We know that no two moves are ever the same, which is why we deliver a personalized experience every time. The decision when it comes to choosing home moving services is simple: Firemen Movers is the best option in the GTA. Contact us today to learn more about our residential moving services in Toronto.