Firemen Movers Offers Extensive Moving and Storage Solutions in Toronto, ON
When you need comprehensive commercial or residential moving and storage solutions in the Toronto area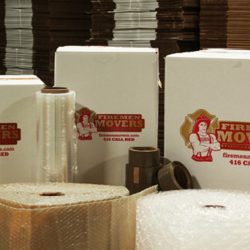 , look no further than Firemen Movers. We are the experienced professionals here to provide great customer service and various storage options to our customers.
What Makes Firemen Movers Storage Options Stand Out?
Facilities are temperature controlled year-round.
We utilize closed circuit video monitoring, so your goods are protected.
Short and long-term options are available.
Our portable storage vaults can be loaded and transported at your convenience.
Your goods are easily accessible when you need them.
We offer removal service and delivery service.
Each vault includes free blankets to keep your items protected.
Each item is tagged, listed, and tracked.
Firemen Movers Can Help!
If you are planning a move and require storage due to a gap in closing dates, or clearing out a home for staging purposes, we have short term storage solutions to suit your needs. Perhaps you are slowly downsizing, or your business has excess inventory, or you simply prefer a safe place for seasonal items. We have long-term storage available for extended periods of time.
Storage could not be any easier than this! Most importantly you will have peace of mind knowing all your goods are in a secure and protected space, available when you need them.
Call Firemen Movers today at (416) CALL RED (225-5733) or fill out our online form. You can reserve storage space without a deposit. We offer safe, uncomplicated moving and storage solutions to suit your needs and budget.