Firemen Movers in Toronto, ON
Moving within the city, out of the province or to the other side of Canada? Whether you're planning a local, interprovincial or international relocation, call Firemen Movers in Toronto, ON for truly seamless moving support. Offering a vast array of services to simplify your relocation, our experienced, knowledgeable professionals can take over any aspect of your transfer. Planning, packing, shipping, and storage are just a few of the options we provide before, during, and after a move. Get a smooth move and continuous end-to-end service with Firemen Movers in Toronto.
Ontario Residents Trust our Top-Rated Firemen Movers in Toronto
Who can you trust for your short or long-haul relocation? Be one of the thousands of Ontario residents who rely on our top-rated Firemen Movers in Toronto. Over the past several years, our fellow Canadians have been counting on our experts to safely pack, ship, and store their belongings. We're proud of our reputation as one of the leading moving experts in Ontario and strive to continue to provide excellent services at cost-effective prices.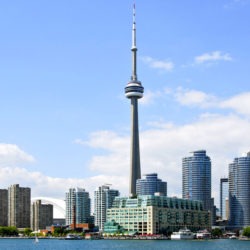 What Services Do Firemen Movers Offer?
At Firemen Movers in Toronto, you can call on us for a great many reliable moving services, such as:
Planning your upcoming transfer
Organizing the shipping logistics
Professional packing support
Customized crating
Expert loading and unloading
Disassembly and reassembly by specialists
Unpacking and set-up help
Secure storage solutions
Don't see what you need on our list? Give us a call and let us know how we can help you before, during or after your relocation.
Agents For North American Van Lines
As a partner of North American Van Lines, Firemen Movers in Toronto can also provide you with seamless shipping worldwide. With access to a network of international resources, we can assure your cargo will be safely transported to any global location.
Looking for more information on our professionals and how we can support you during your relocation? Give us a call today to schedule a free moving estimate, or for more information on our various moving services.