If you are moving, residential storage units can be a safe place to temporarily keep your belongings during your move. Sometimes you need a little extra time to get things settled and organized before you bring in all of your things to your new place. In these cases, a temporary storage unit would be useful so that you have a place to store a few things until you're ready to move them in. On the other hand, you may want to seek out a long-term storage option if you need a more permanent place for your items. Even when you declutter as much as you can, sometimes you'll still be left with a collection of items that don't necessarily have a place in your everyday life. Here, long-term storage in Toronto would be the perfect solution—you can hold on to your possessions without having clutter around your home.
If you need long-term storage solutions or short-term storage in Toronto, fortunately, Firemen Movers, one of Toronto's premier storage companies, offers all the storage options you could ever need.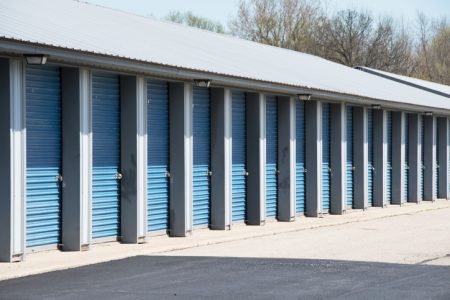 Short-Term Storage Solutions
Firemen Movers has the perfect short-term storage solution for your items that just need a temporary place to stay. Our temporary storage solutions allow you the flexibility to choose how long you'll need the space for, and will give you the option to extend as needed. When you choose to store your belongings with us, you'll be provided with an isolated, secure, portable storage unit. These individual vaults make up our entire warehouse, so you can rest assured that all of your items will be safe and sound until you decide to come pick them up.
Long-Term Storage Toronto
When you're looking for long-term storage in the GTA, you want to be sure you're choosing the safest and most reliable option. Firemen Mover's facilities are secured by monitored alarms and closed-circuit video cameras, to ensure your property's safety. We offer flexible sizing options, with units from 35 square feet and larger, available for your use. The first two weeks in our temperature-controlled warehouse are free, and you'll always have convenient access to your items as long as you book an appointment within our allotted business hours.
Trust Firemen Movers for Your Storage Solution Today
Your Google search for "storage solutions near me" ends here. Call Firemen Movers, one of the leading storage companies in Toronto. Our secure storage will ensure safe keeping for your items, whether they're here fore three days or three years. Take advantage of our all-in-one moving services: from packing and unpacking, eco-friendly moving supplies, and long-term storage solutions, we can offer it all. Contact us today to learn more about how we can make your move easier than ever.