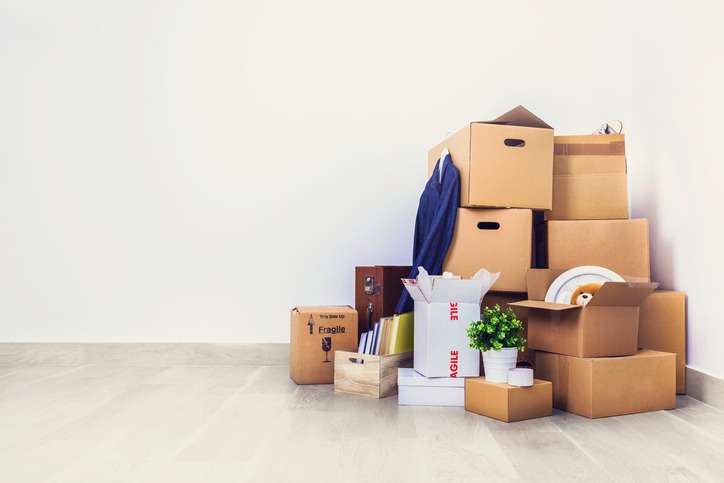 Packing Tips: 4 Things Not to Pack When Moving 
Your first instinct when moving is likely to pack everything in your current home and transport it to your new one. This can be problematic for a number of reasons, the main one being that you likely don't need all of those things. Some items can spoil and others just aren't meant to be moved. How do you decide which items should be packed for moving and which should be left behind? Keep on reading for some helpful packing tips that'll make your move easier and to learn about the things that shouldn't be packed when moving.
Broken or Unused Items
A good rule of thumb is that if you haven't used something within the last six months, you probably don't need to take it with you. Broken items can be thrown out, but if you have household and personal items that are in good shape, find them a new home—donating unused items to a local charity will help you declutter and help those in need. You might be surprised at how much lighter your load can get when you go through all of your belongings and weed out the unnecessary items.
Hazardous Items
Refrain from moving any corrosive, explosive, or flammable items. From aerosol cans, pesticides to firearms and even cleaning chemicals, there are a number of things that may not be about to be shipped with your other possessions. If it's absolutely necessary to take a hazardous item with you, you should package it carefully and take it in your personal vehicle to make sure it reaches your destination safely.
Perishable Foods
Try your best to eat or give away any perishable foods you have before moving. It's unlikely that these will last during your move; even if your new home is close by, moving is a process and it often takes a while to get everything in order before you can begin unpacking. While unperishable foods are fine to take along, avoid taking things like produce and meat since they're unlikely to survive the trip.
Important Medicines
When we say you shouldn't pack these, we don't actually mean leave them behind—rather, keep them out of your moving boxes and in a smaller container that's easier to access. Chances are, by the end of your moving day you'll be far from finished unpacking, and you'll need access to important medications. To avoid digging through boxes, keep important things like your medicine in a separate bag that's easy to navigate.
Hire Professional Packers for Your Next Move
If you're overwhelmed with your upcoming relocation, your best bet would be to hire Firemen Movers to help you with your move. As one of the top packing services company in Toronto, we offer everything from full-service moving to providing eco-friendly packing supplies. When you hire us to handle your move, you'll be able to avoid all the hassles of packing and transporting your goods, which will give you more time to focus on your family and new home! Contact us today to find out more about how we can make your move a breeze.