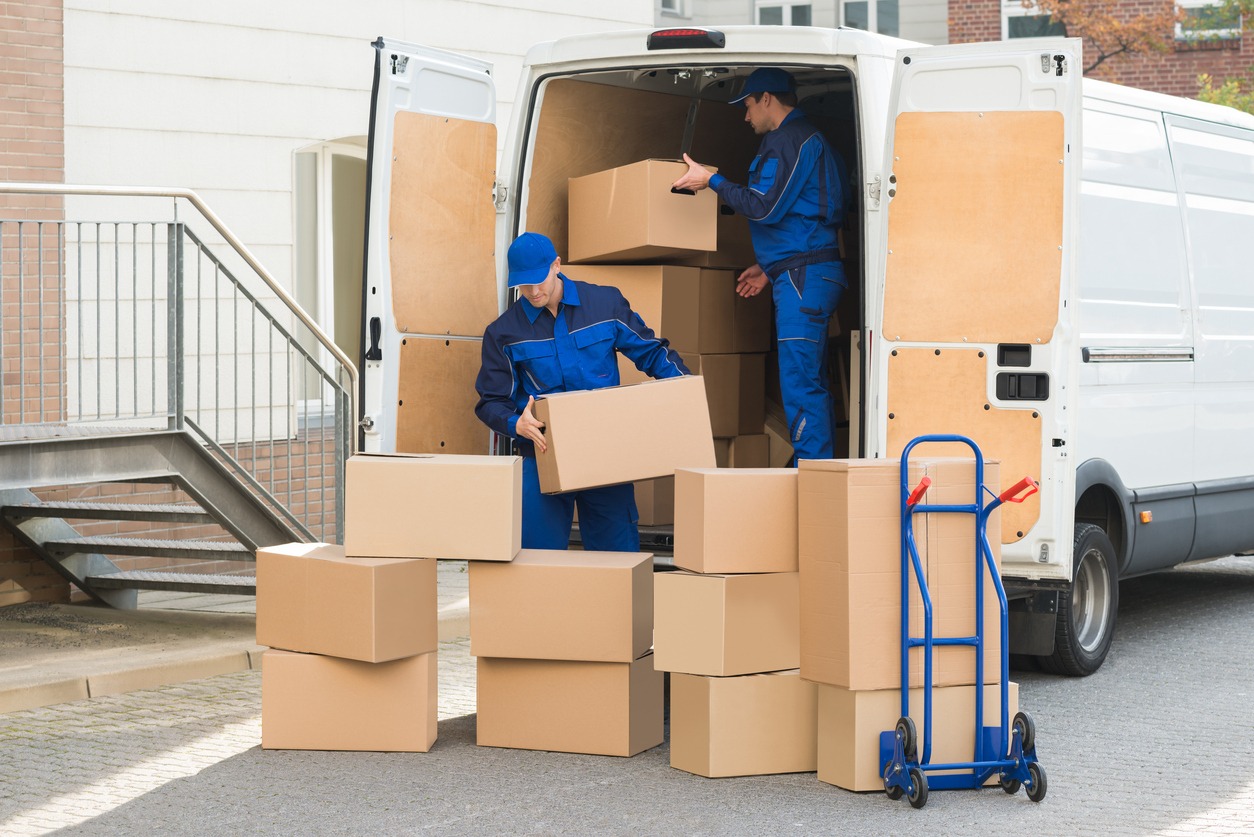 iStock.com/AndreyPopov
Questions to Ask When Hiring a Residential Moving Company
If you're getting ready for a residential move and looking to hire some residential movers, there are some things you should know about them before actually hiring them. Making sure to ask questions and do you due diligence will ensure you don't get scammed, and that your movers will be able to do the job you need them to. To learn what you should be asking residential moving companies before you hire them, keep on reading.
Is Your Company Properly Licensed or Insured?
Make sure the company you're interested in is licensed, and research any associations they say they're a part of or accreditations they claim to have so you can make sure they're legitimate. A membership with the Better Business Bureau is another way to confirm a company's credibility.
How Long Have You Been in Business?
While a startup won't necessarily provide bad service and experienced movers aren't guaranteed to provide exceptional service, getting to know how long someone's been in business can help you decipher who's more likely to make your move as smooth as possible.
Are Storage Facilities Available?
This question is especially important if you're going to need a short- or long-term space to keep some of your items once you move. There are independent storage companies that you can rent spaces from, but it's easier to kill two birds with one stone and find storage solutions with the same company that helps you move.
How Much Do You Charge for the Store Facilities?
Of course, price is a significant factor. Just because you're hiring a company to help you move doesn't mean they'll automatically give you a preferred rate for storage, so be sure to double check and make sure their prices are competitive.
What Is Your Cancellation Policy?
Be sure to find out about their cancellation policy to make sure you're okay with associated charges if you change your mind about the move.
Can You Offer Any Discounts or Promotions?
Sometimes companies will have special promotions or discounts you can take advantage of depending on your specific situation, so be sure to ask about them so you can get the best opportunities and savings.
Can You Guarantee Pickup and Delivery Dates?
If you have to be out of your house on a specific day, you'll want to make sure you have a written guarantee that your moving company will be able to pickup and/or deliver your items on the scheduled day. If they're unable to commit, you might be better off continuing your search for a mover.
Though it's good to be cautious, you won't have to worry when you hire Firemen Movers to help with your home relocation services! We're a group of neighbourhood firemen who are committed to serving the GTA. Founded in 2008, we've successfully moved thousands of families and businesses, and we're well on our way to becoming the top moving company in the area. Contact us today to request an estimate!