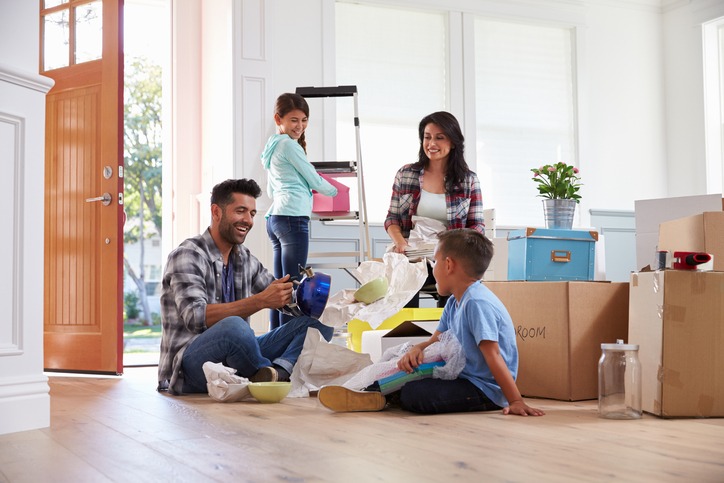 Quick Tips and Tricks for Unpacking after Your Move
So you've finally moved into your new place. You may be excited because the bulk of the work is over, but don't forget about one thing: unpacking after a move. Not to worry. The good news is just like there are tips to make your move go smoother; so here are a few good unpacking tips to make that part of your move a lot less stressful.
On top of offering commercial and residential moving services, we at Firemen Movers don't mind giving you some helpful advice on how to get through unpacking without losing your mind.
Avoid Buying New Stuff before Unpacking
Of course, you want your new place to look and feel like a new place. However, buying new stuff before you unpack makes it tough to know where everything goes. It's hard enough trying to fit your old stuff into a new space, but fitting new stuff into new space takes a bit more time and can lead to more frustration when your old staff is still sitting in boxes.
Create a Checklist
Life is just easier when you write things down, so make a room-by-room checklist of what needs to be unpacked. It's going to seem massive at first, but you'll notice that those checks start adding up. Before you know it, you'll be completely unpacked and relaxing in your new home.
Unpack Important Stuff First
There's some kind of strange magic that happens when people move. Things seem to get misplaced or you have a hard time finding something you know for sure you packed. If you start unpacking the important things first, you know right away those things are there and you don't have to worry. Peace of mind is worth it when you're moving.
Get Rid of Moving Boxes
Moving boxes just cause a lot of mess and take up a lot of space, and when you're unpacking, space is already at a minimum. Discard of your boxes as you empty them, and give yourself more room to operate. As you start piling up the boxes, you'll feel like you're getting things accomplished.
Don't Delay Unpacking
The longer you put it off, the more challenging unpacking is going to feel, so get started right away. Every little piece counts as progress when unpacking, and you know there's a lot to get done. Once the movers are gone, that's your cue to take over.
Clean Up while Unpacking
One thing about unpacking after a move is that it's messy. There'll be boxes and paper and wrapping all over the place. Our advice is to not let all of this pile up before you start cleaning. As you unpack, put things in the trash or recycling. Again, unpacking is a process that you need to tackle bit by bit. Cleaning is part of that process.
Here's the best tip of all, though: hire Firemen Movers to do your unpacking for you. Moving and unpacking services are something we'd love to help with. We'll use our specialized boxes and make sure all of your belongings are properly packed and taken care of.
If you're about to move and looking for packing and unpacking services in Toronto, contact us right away. Firemen Movers are trained professionals with years of experience in both commercial and residential moving. We also have a large storage facility should you need it.
Dial 416-CALLRED (225-5733) right now and get your move started.