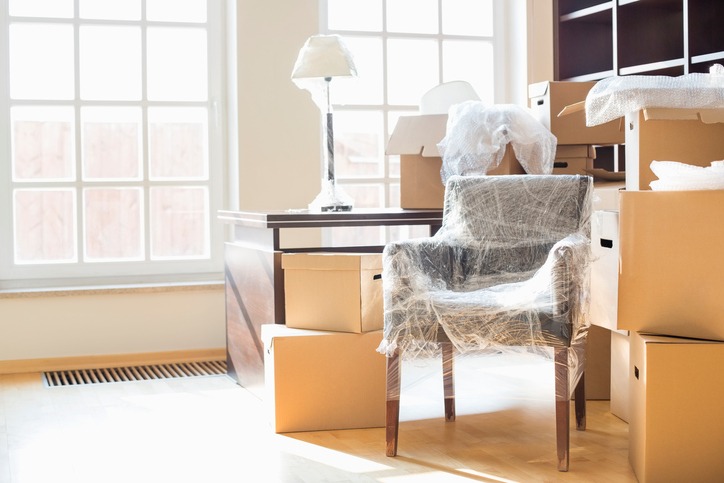 4 Must-Have Moving Supplies
Moving homes can be a long and frustrating process, especially if you've never been through the process before. Seasoned movers know exactly what supplies are needed and which are unnecessary, but if you're a novice mover, it can be a little hard to figure out. Regardless of whether you've moved a bunch of times before, there's no harm in making your process more efficient! If you have an upcoming relocation, take a look at our four must-have packing supplies for moving to ensure a smooth move!
Multiple-Sized Cubed Boxes
This goes without saying, but you'll need a number of moving boxes to help with your move. Cube cardboard boxes are usually a good choice—you'll want to get a range of sizes to make sure you can pack everything you need to. Having a range of boxes at your disposal will make things easier for you since you won't have to consistently go back out and purchase more boxes when you realize you need more or different sizes.
Box-Cutters
Boxes take up a lot of room, and once you're finished unpacking them you'll want to flatten then immediately. Have a box-cutter ready for when it's time to take apart all your moving boxes.
Stretch Wrap and Bubble Wrap
Stretch wrap is another necessity for moving. Not everything will fit into a box, and some items are awkward to pack. Use stretch wrap to bundle things like skis or furniture pieces that are harder to transport. Bubble wrap for packaging delicate items is also important to ensure your items don't break during transport.
Packing Paper and Tape
Using packing paper for moving dishes is a good idea and is more efficient than you may think. Many people use old newspapers to make sure their glassware doesn't clatter around and break or chip—but when you opt to use newspaper, you'll have to wash all your dishes once you unpack them. Using clean packing paper and taping them up to keep them safe will ensure a more efficient unpacking process.
Finding Moving Supplies Near You
Where can you find all these packing supplies in Toronto? Firemen Movers have got you covered. Not only do we offering complete packing and unpacking moving services, but we also have a ton of eco-friendly moving supplies available for sale. If you're going to tackle your move on your own, you'll want to have all the necessary moving supplies to make your Toronto move a smooth one! We have bubble wrap for moving, packing tape for moving boxes, as well as eco-friendly packaging and moving boxes for sale. Anything you need to prepare for your move, you'll be able to find in Firemen Movers' inventory! Contact us today to learn more about what we can offer to help make your move a breeze.