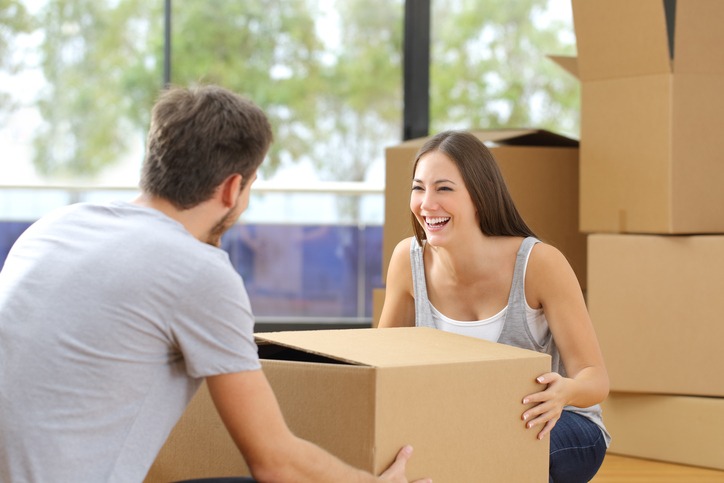 4 Smart Ways to Save Costs when Moving to a New Home
There are a couple of things you hope to get accomplished to make your move successful. You want to get everything to your new place in without any damage, of course, and you want to do so without spending an arm and a leg.
Moving costs are an additional expense on top of your overall move. Doing what you can to save money on moving costs is a must, especially knowing the cost of living here in Toronto and across the GTA. Saving on moving costs is possible; you just have to know where to look and how to do little things that can save a few dollars.
As usual, we'll give you a few moving budget tips to help get you started in the right direction.
Plan Your Move
The better you plan, the more you can potentially save. That's as true in moving as it is in most other parts of life. Getting your moving cost estimates early on lets you know right away if that number is too high. If it is, then you have options for saving by possibly doing some work yourself or by following some of our other tips.
Negotiate with Moving Companies
Everything is negotiable, and this includes the original estimate you receive from your moving company. You may want to start by asking exactly what services you are being charged for. Once that is established, you can negotiate on things like distance, time, and the packing and unpacking of your stuff once it's reached its destination.
Wrap Small Items Yourself
Many movers offer you the option of wrapping your items before you move. One cost saving measure is to wrap some of these items yourself, like the smaller items that won't take as much time and effort. By doing this, you give yourself a bit more leverage to negotiate costs since you are essentially helping with labour.
Insure Your Expensive Items
Regardless of your best efforts and even the best efforts of your movers, sometimes accidents just happen. It may not be possible to protect all of your belongings, but it certainly should be priority to protect the most important items. Make sure jewellery or any precious artifacts you may possess are insured prior to your move.
How much you pay should be a top concern for those who are either moving homes or moving offices. However, there is value in having your move executed right the first time and by a professional team of movers who are trained to provide you with the absolute best moving services possible.
Firemen Movers is that team, and we are prepared to prove our value. If you are planning a move and want to calculate your moving budget, contact us today at 416-CALLRED (225-5733). We assist with both residential and commercial moves.