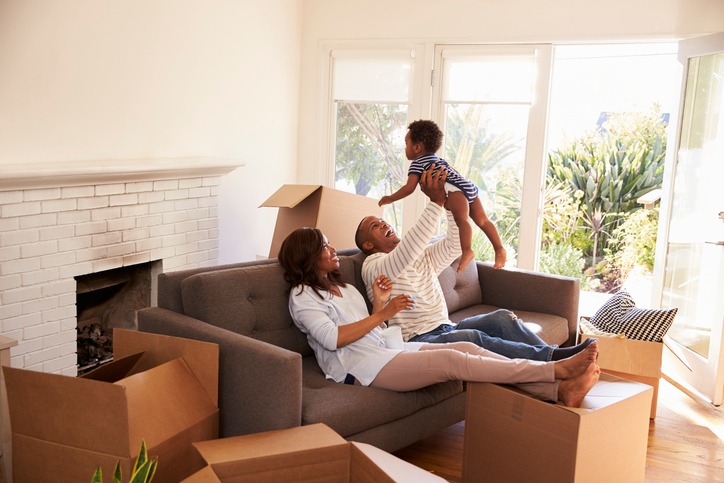 5 Tips to Stay Happy During a Stressful Move
Moving is an exciting time—a new home, a new beginning, and a fresh start! But it can also be an extremely stressful time for both you and your family. It's incredibly easy to get swept up in the flurry of packing, unpacking, and getting everyone organized. The best thing to do is keep calm and try your best to not let the little things get to you. Easier said than done, we know. But here are a few moving tips that'll hopefully keep your move stress-free.
Stay Organized
Making preparations ahead of time will help your moving day go much smoother. Label your boxes and make sure that your family is aware of your game plan and itinerary for the big day. If you've hired professional movers, make sure they know what's going on and when things need to be done in order to keep everyone on the same page. Having a ton of help is great, but the confusion that comes with a big moving crew can be frustrating. Once everyone knows their role on moving day, where they should be, and what they should be doing, your move should go off without a hitch.
Take Your Time During the Move
Don't overexert yourself on moving day, especially if it's hot out! Take your time and move things along at your own pace. Unload the truck and unpack boxes as you go, but don't rush. If there's a time limit on the truck you've rented, enlist some help to get it unpacked quickly, and then worry about placing boxes in the appropriate rooms afterwards. The main thing is to remain calm and take your time.
Get Rid of Unwanted Items
One moving and packing tip that'll help you way more than you realize is to de-clutter your belongings before you begin packing. Chances are, you have a bunch of stuff that you don't need or want laying around—getting rid of them before you start the packing process will give you much less to pack and unpack once you get into your new home. Not to mention, you'll be able to donate your unwanted items that are in good condition, so you can give back while cleaning out! You'll find that a junk removal service will come in handy for larger items like appliances and things that you don't want to donate; most companies will come right to your door and pick up your stuff, which gives you that much less to worry about.
Hire Professional Movers for Help
What's the best way to keep your move stress-free? Hire Firemen Movers to do all the work for you! A professional moving and storage company all in one, we can take care of everything for you, from start to finish. Our professional moving company has been serving families in the GTA for years, and have the expertise necessary to get your move done quickly and with ease. Contact us today to learn more about how we can make your move stress-free.