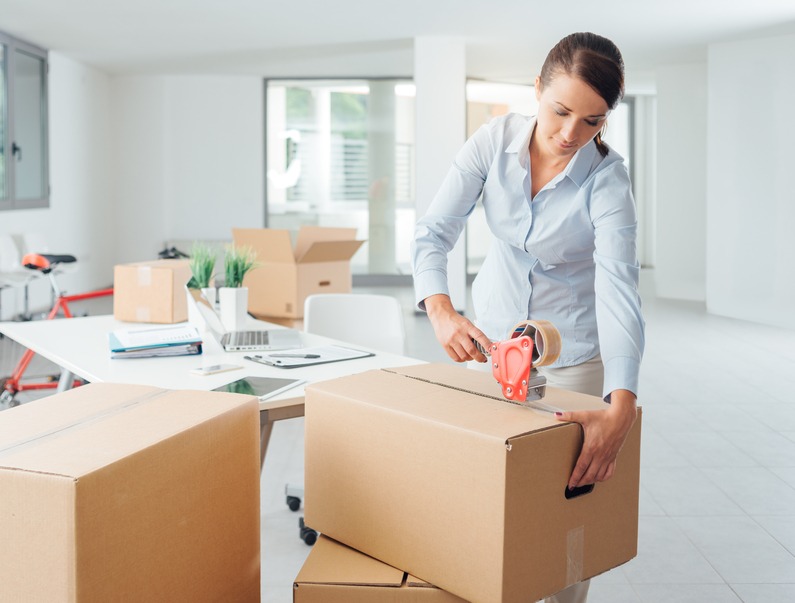 Common Mistakes People Make During Commercial Moving
Most people associate moving with a place of residence. But businesses move, too. And depending on the size of the business and the type of business, commercial moving can be even more arduous than residential moves.
The same rules still apply, however, and business owners often run into the same office moving mistakes as homeowners. The key is in knowing how to prepare. Once you have some basic steps of what it takes to get ready for a move, then it makes the entire process much less stressful.
So, in the interest of making your move a bit less chaotic, here are some common mistakes to avoid.
Not Communicating with Vendors
When businesses move, it's not just the chairs and desks that have to go. It's important to remember that you are running an entire business that requires telephone services, Internet, and other software that also needs a change of address. Make sure you communicate with these vendors so they know when and where you'll be moving. Poor vendor management will slow down your business and nobody wants that.
Not Creating a Proper Labelling System
This is similar to one of the problems that homeowners run into. For businesses, though, labelling is extra important. Losing or misplacing something becomes that much more critical because you aren't just dealing with personal items. Any business moving services should tell you that you need to have all of your boxes labelled if you want the unpacking to go smoothly.
Hiring a Non-Reputable Moving Company
There are reasons why people look to cut corners when it comes to commercial movers. Thing is, the horror stories that come with cutting corners are too many to count. Good movers save you time and ensure your stuff will be moved safely to its new location. When you don't use a reputable company, you're essentially opting for saving a few dollars over having peace of mind. Of course, it's important to consider your costs—that's what good businesses do. But think about the time lost and the potential cost for shady movers who hit you with "hidden" fees or don't properly load or unload your stuff and end up causing damage. Trust us when we say it's not worth it.
The men and women at Firemen Movers are skilled at what we do. This isn't a hobby for us. We offer full residential and commercial moving services in Toronto, which include large trucks and a 23,000-square foot storage space.
When you're business is ready to make its next move, call Firemen Movers at 416-CALLRED (225-5733).