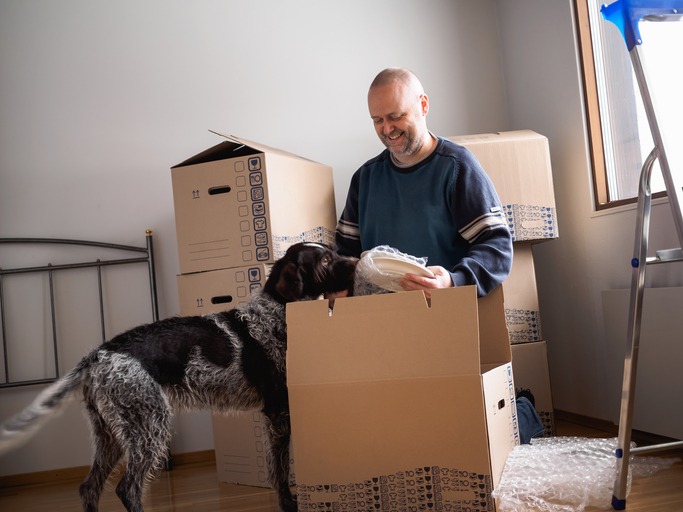 How to Determine the Right Insurance Coverage for Your Move
If you've hired movers to help get all your belongings into your new home without having to break too much of a sweat yourself, you may be a little worried for your precious household items. No matter who you enlist to help with your move, you know that no one will ever be as gentle as you when it comes to handling your beloved antique grandfather clock! Accidents also happen sometimes, so it's a good idea to get moving insurance coverage to protect your valuable belongings and give you peace of mind.
Different types of moving insurance include basic liability insurance coverage, declared-value insurance, and you can even get extra care protection coverage with customer transit protection. With all of these options, how do you figure out which one's right for you? Moving company insurance coverage and moving insurance cost varies, so there are a few things to keep in mind when trying to select the right one for you. Keep reading for all the details on moving insurance rates and more to help you decide!
Account All Your Belongings and Their Value
The first step in deciding what type of moving insurance coverage is right for you is accounting all of your possessions and calculating their value. This is in order to insure your valuable belongings to the degree you'd like and to figure out how much you actually want to spend on the cost of moving insurance. Whether you choose full-value protection moving insurance or an option with a little less coverage, it's important to assess the monetary value of your belongings, and account for depreciation.
Types of Moving Coverage
There are three main types of moving insurance: basic liability insurance coverage, declared-value insurance, and customer transit protection, also known as extra-care protection coverage. Each category of moving insurance coverage offers a different level of coverage. From basic to full-value protection, the choice is yours.
Basic Liability
The most basic level of protection, this type of moving insurance will cover your items for $0.60 per pound, regardless of their actual cost. So, whether it's your office supplies or case of jewellery that get damaged, you'll receive the same amount of compensation if they carry the same weight. This coverage is usually offered for free by the moving company.
Declared-Value Protection
A step up from basic liability coverage, declared value protection offers the repair or replacement of any lost or broken item minus depreciation. This means that if you have a five-year-old computer that gets damaged during your move, the moving company will either repair it to its original condition or give you the fair market value. The cost of declared value protection depends on the declared weight and value of your shipment.
Customer Transit Protection
When you purchase customer transit protection, you'll be reimbursed for the full value of any lost or damaged item, regardless of its depreciation. The price of this type of coverage is dependent on the total value of your shipment.
A locally owned and operated company, you can move with confidence when you choose Firemen Movers. Founded by firemen with a commitment to service, integrity, and safety, our company has been proudly serving families and businesses in the GTA since 2008. We offer a variety of services, including packing and unpacking, speciality item moving, temporary storage solutions, and more. Contact us today to learn more and request a free estimate!