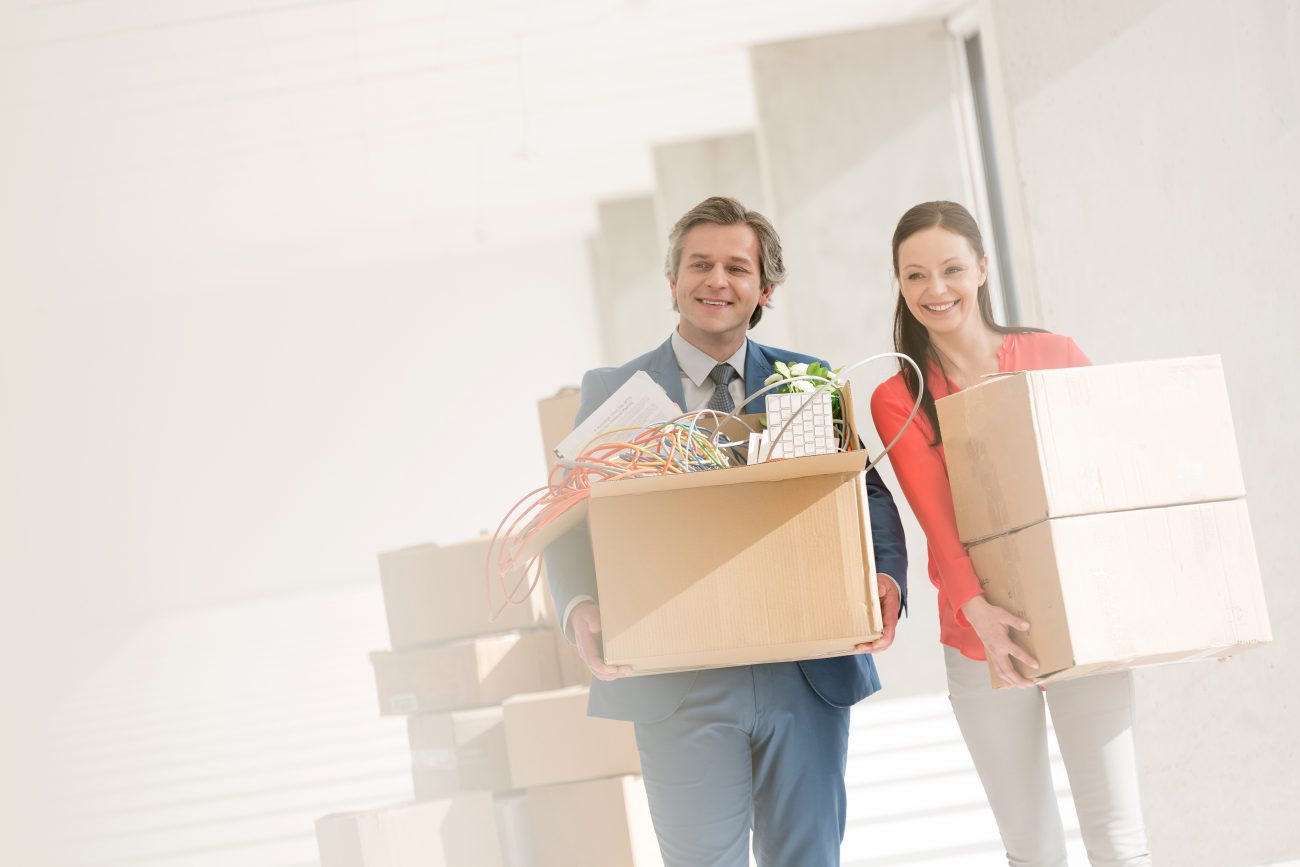 iStock.com/IPGGutenbergUKLtd
5 Reasons Why You Should Leave Your Office Relocation to the Professionals
When it comes to relocating your office, there's a lot to think about, and the last thing that's probably on your mind is hiring commercial movers. After nabbing a location that works for everyone and can accommodate your company, you may be a little burned out and figure that your dedicated employees can put aside some time to help complete the move. However, that might not be the best idea—keep on reading to find out why it's usually best to leave the heavy-lifting to professional office movers.
Organized and Efficient Office Move
Many moving companies offer full-service moving. This means they can provide packing supplies, help you organize and pack your items, transport them in moving vans, and then help you unpack them your new location. Leaving the professionals to do their job without any interference will make for an extremely organized, efficient, and virtually painless office move.
Secure Storage Options Available
Whether you're downsizing or moving to a similar-sized office space, you'll probably have a couple of things that you don't necessarily need at the new place but aren't ready to part with yet. When you hire a professional moving company, they'll often have short- and long-term moving and storage solutions for your convenience.
Saves Time and Money
When your employees are tasked with having to pack and assist with the office move, you can count on a decrease in productivity at work. Professional movers can pack non-essential items while your staff continues to go about their everyday business. This way, you can have an efficient move without having to disrupt the normal workday.
Handles Heavy Stuff Carefully
Office furniture is expensive, not to mention heavy. Amateur movers could easily hurt themselves and damage the items they're attempting to move. The liabilities and dangers associated with employee injury are greatly increased when you enlist your staff to help with the office relocation— these are expenses that would easily be avoided by hiring professional help from the beginning.
Moving Insurance: Cover Your Office Move
When you find volunteers to help with your move, the pro is that they (usually) come free of charge, but there's a pretty major downside: unless your purchase it separately, your items won't be covered by moving insurance. However, when you hire a certified moving company, you won't have to worry about seeking out an insurance policy—it'll all be covered by your mover.
When you hire Firemen Movers to help with your relocation, you won't need to worry about looking up any office moving tips of your own, since we'll handle everything from packing your items in protective packaging to unwrapping them in your new location. We know that no two moves are ever the same, which is why we deliver a personalized experience every time. The decision when it comes to choosing office relocation experts is simple: the Firemen Movers is the best professional moving company in the GTA. Contact us today to learn more about our office moving services in Toronto.
Save