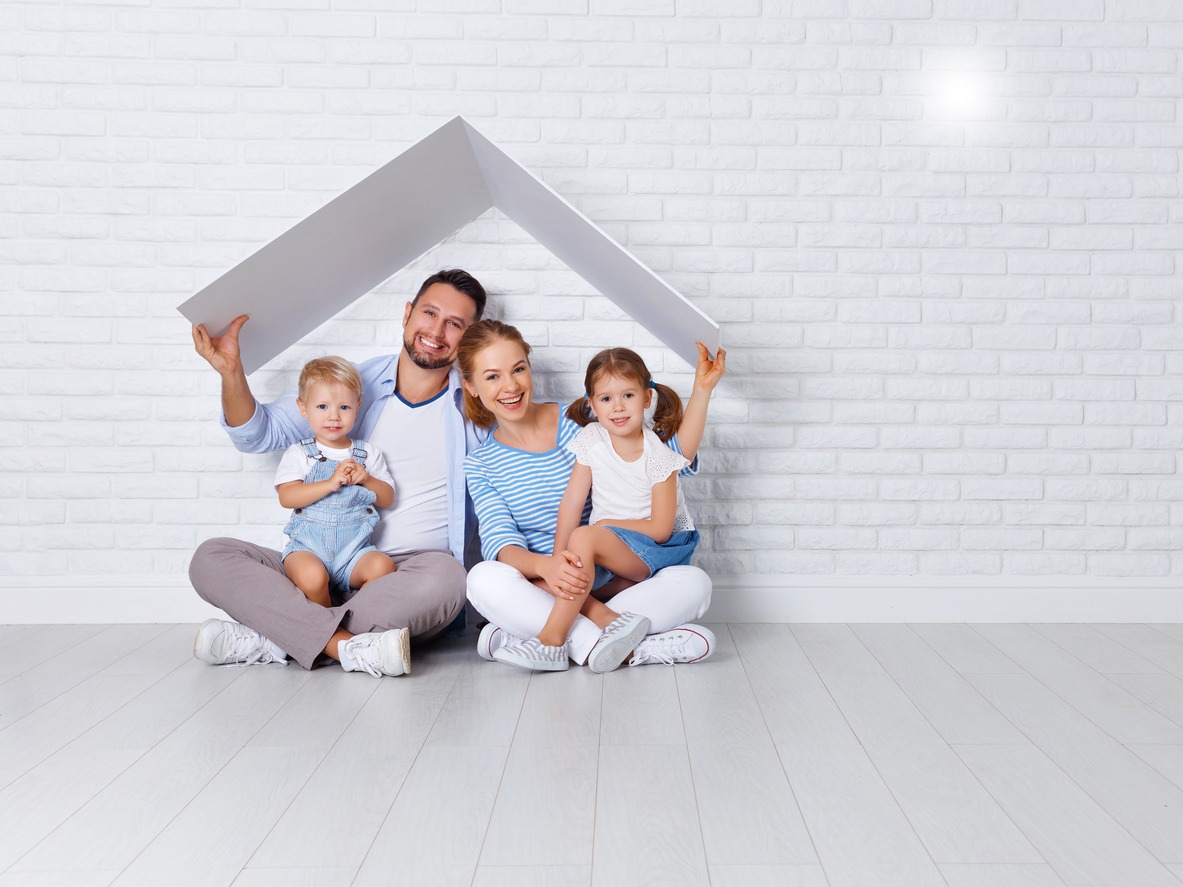 iStock.com/evgenyatamanenko
How to Overcome the Fear of Moving to a New House
Moving can be incredibly stressful, as it involves navigating a series of unknowns and leaving what we're comfortable behind. As Dorothy once said, "There's no place like home." In order to acclimatize to a new locale, consider utilizing moving services for a stress-free relocation.
The Most Common Fears of Moving
Moving can conjure up a wide assortment of fears, both rational and irrational. It's kind of like changing schools—unfamiliar settings, the need to make new friends, and the potential for all kinds of disasters along the way. But if done correctly, moving can bring about excitement, renewal, and other positive benefits.
Misplaced or Damaged Possessions
A big worry that always comes into play is the fear of either losing items or having your prized possessions damaged in some way. The easiest way to handle this worry is by carefully labelling your items so that you can find them after you move. More delicate items like fine china, paintings, electronics, etc. will need to be packed with special care using the right materials, as well as placed in the right boxes in order to avoid any damage while in transit.
A moving store can provide the right packaging materials (shrink wrap, bubble wrap, crates, etc.) or you could also task a moving services company to handle everything for you.
Frauds and Getting Overcharged
Like any service, there is always the potential for being misled or defrauded. Moving companies are no exception, and if you Google "moving horror stories," you will find a myriad of anecdotes on this subject.
The best way to avoid being deceived is to do your research. Get quotes from a minimum of three moving companies and be as specific as possible in terms of
The distance you are moving,
The number of items you are moving, and
Any other needs you have (packing/unpacking assistance, specialty items, storage, etc.).
An extremely low estimate likely falls under the "too good to be true" category.
You can also read online reviews, testimonials, and choose a reputable company that has been in business for a significant amount of time.
Managing the Time
Let's face it: Procrastination is a way of life for most of us. So, when you add the stress of having a moving date looming on the horizon, what happens? We become even better at putting things off. If you're finding yourself worrying about how you will move from a state of paralysis into action, then the first thing to do is to write up a plan that outlines smaller steps you will need to undertake in order to complete your move.
There are online guides that can help you plan for what to pack and when to do it. This can be a fine balance: pack too soon and you may find yourself opening boxes to get to clothes or dishes that you need to use; wait too long to pack and you will lose your head scrambling at the very last moment to get it all done.
Finally, if you want to save the stress, you could just pay someone to do some of the work for you. A moving services company can handle packing, unpacking, moving, storage, and even junk removal in order to keep you breathing easy—and on schedule.
Moving to a New House
No matter how beautiful, elegant, sizable, or suitable your new home is, the interior configuration is likely to be somewhat different than your current residence. You may have a differently sized living room or dining room area that causes you worry about making your sofa or dining room table fit.
Larger and heavier items may also prove difficult to move through obstacles like stairs, narrow doorways, corridors, and any other structures. This is a genuine concern, especially if you worry about damaging items or potential safety hazards or throwing out your back.
Remember that a professional moving company has the expertise to get all your items into your new house, without any hassles. They also handle the heavy lifting, so that's a big weight off your back (pun intended).
Preparing the Elderly and Kids for the Move
Fears about dealing with family needs before, during, and after a move are all legitimate concerns. Children will likely be irate about losing their cherished friends and needing to adjust to a new school. Older parents or family members may not be easily transported, especially over long distances.
If there is stress about moving a senior citizen or children, you might consider freeing extra space within your passenger car, hiring an Uber or taxi for separate transport, or even simply devoting more attention and care to their needs. Keep all family members involved in the moving process, consider their needs, and accommodate them whenever possible in order to ensure a smooth move.
Other Emotions
Other emotions you or your loved ones might feel leading up to your moving day, include:
Excitement: A brand new move is a time for exciting new developments, and perhaps even joy. Embrace this good feeling and go with it.
Anxiety: There may be some anxious feelings about unknowns. Practice breathing exercises and plan for the things that you can control.
Doubt: You may wonder how your new life may ever stack up to your present one, or harbour other doubts. Try using a positive mental dialog to visualize success before it happens.
Grief: The pain of losing friends, neighbours, and the familiarity of your old home is completely legitimate. Acknowledge any sadness and know that it exists because you fully cherished what you are leaving behind.
Regret: What about the things you could have or should have done and never got around to doing? There's no sense crying over spilled milk, and you will continue forward with lessons learned.
Relief: A growing sense of relief is a welcome sign. Enjoy the freedom and let go of any lingering emotions because you're starting a new journey.
How Hiring a Professional Moving Company Can Help
Are you seeking a reputable moving company within the Greater Toronto Area that can help you with an upcoming move? Firemen Movers has over ten years of experience in moving people's valuables throughout Ontario. If you are having anxiety over an impending move, and need effective solutions for packing, unpacking, moving, storage, or junk removal, we can help. Don't delay, contact us today for more information or to get a quote on our services.