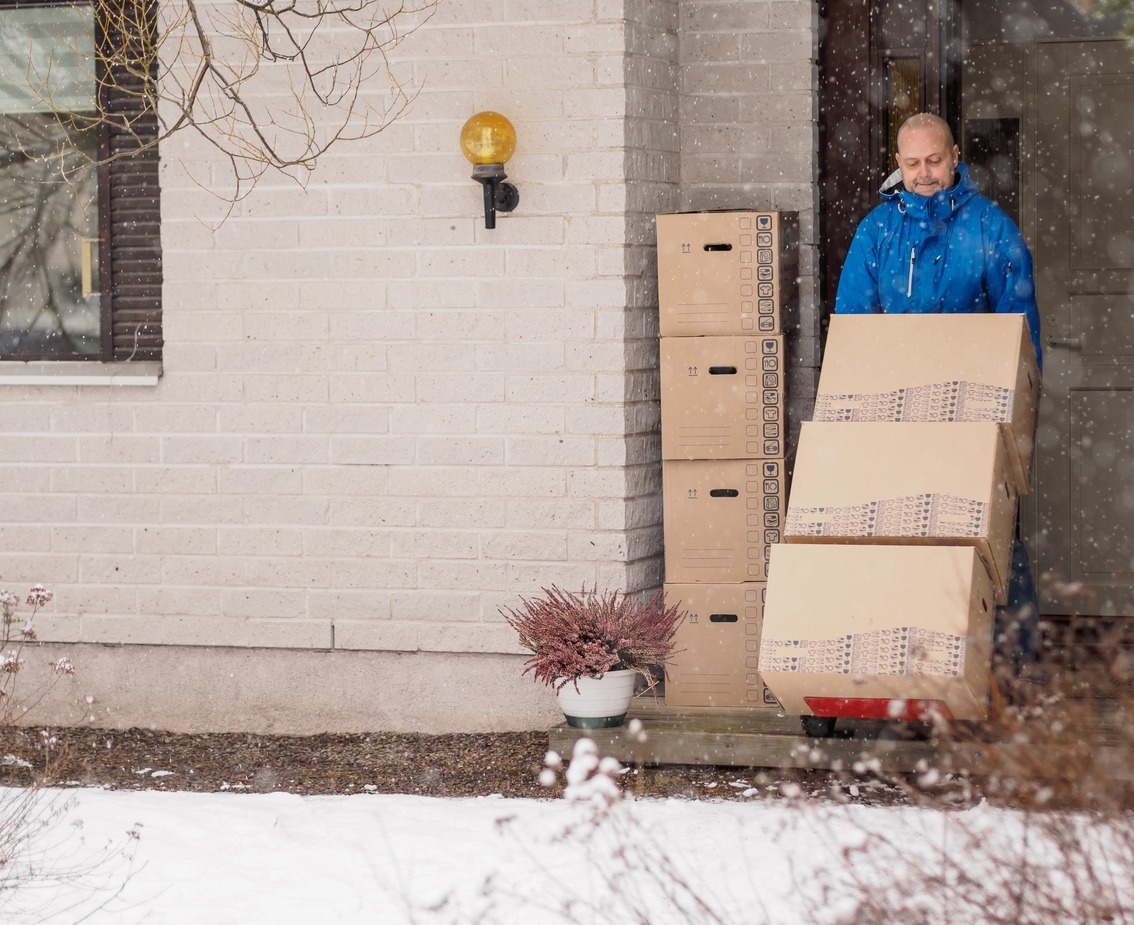 iStock.com/jarih
Important Tips to Have a Successful Winter Move
For whatever reason—the closing date on your home's sale, arrival of a new rental opportunity, a new job located in a new place—you might have the misfortune of having to move during the difficult winter months of the year. Fret not, because with just a little diligence, preparation, and help from a moving company, your winter move will be a snap.

Check the Weather Forecasts
Don't be caught off-guard. Knowing which days there will be more difficult conditions like freezing temperatures or heavy snowfall will allow you to plan accordingly and avoid delays, accidents, or other complications from moving during winter.
Pack Correctly
Make sure that you utilize waterproof packing materials like plastic bags and wrapping that can protect your valuables in the event that snow, moisture, or condensation gets into your boxes. Remove batteries from any electronic devices, and take precautions with liquids that could freeze, expand in size, and end up leaking on other items.
Check and Plan the Route
In a major city, like Toronto, you absolutely need to know when rush hour occurs and how adverse weather conditions will accentuate gridlock. There are, however, alternate routes that are safer and more reliable that can keep you on track and on schedule.
Dress Appropriately
Have the right gear to make the time you have to spend outside as comfortable as possible. Make sure that you have your winter coats, sweaters, gloves, and any other useful items (thermoses, etc.) on hand rather than packing these key items away.
Prepare Your New Home
Ensure that the entrance driveway and paths to your new home will be shovelled and unobstructed on your move-in day. You can have a snow shovel or even a plough ready for this contingency. The thermostat of your new home can also be checked before you move in to ensure the home you're moving into is properly heated.
Take Care of Pets
As much as you love your animals, they need proper care during a move for their safety. It might be a wise investment to place your beloved cat or dog in a daycare-type animal care service for a day or longer. This way, you are free from worrying about walking them, litterboxes, feeding, or any other duties that could cramp your style during a move.
When dealing with smaller animals like hamsters, gerbils, reptiles, fish, and so forth, made sure you dedicate special attention to moving them in a safe manner that doesn't expose them to extreme temperature or environmental shocks.
Firemen Movers Can Help
Are you looking for a professional moving company that has invaluable expert experience in all aspects of winter moving? Firemen Movers is a reliable, trustworthy company that knows how to make your move smooth, convenient, and stress-free. Contact us today for more information or to get a quote on our services