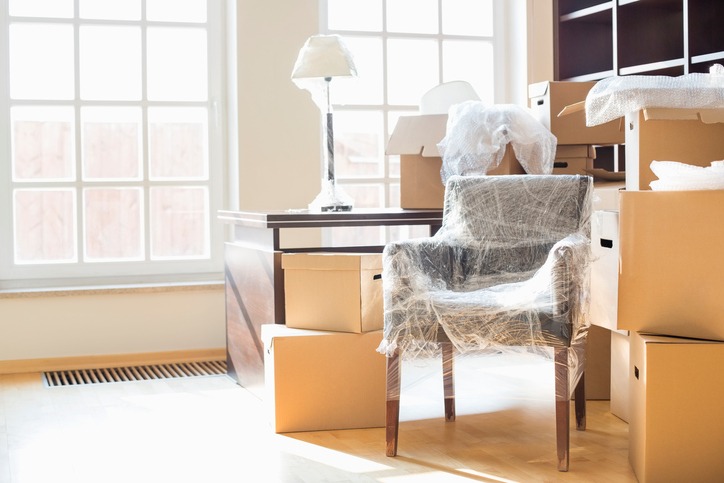 Should You Move Your Furniture or Buy New When Moving?
Is it worth it to pay to have your furniture moved into your new home or should you buy new furniture instead? This is one of the biggest questions you will ask yourself when preparing for a move. Although there is no definite answer, it does depend on a number of important factors you should consider beforehand. Even if you want a fresh start, buying new things may be more expensive than your originally planned. Alternatively, if you have heavy, old furniture, it may be too costly to move or may not fit into your new home if you are downsizing. Here are factor you should consider before deciding on moving your furniture.
Where Are You Moving?
Local Move
If you are moving locally, it may make more sense to keep your existing furniture. These moves are considerably more affordable than long-distance moves, so if you are looking to save money, keeping your old furniture is your best option.
Cross-Country Move
If you are moving across the country, the final cost of moving your furniture will also include the weight of your shipment. The bigger and heavier your furniture is, the more it will cost. It may be financially wiser to say goodbye to most of your old pieces of furniture, and buy new ones after the relocation. You can make the most educated decision by considering the following:
Get moving estimates to determine how much it would cost;
Browse through the Internet and furniture store catalogues for an idea of what new furniture would cost;
Look into average costs of delivery for the weight of your items.
How Valuable Are Your Belongings?
Sentimental Value
For many people, there are items in their home that are very difficult to give up because they hold sentimental value. A treasured family heirloom or an item that was significant in your life will be difficult to part with, even if it is expensive to relocate. To decide, consider if it was passed down from generation to generation; if it triggers happy memories of the past; if it is a favourite of yours; or if it is beautiful and can work with your new home décor.
Actual Value
It's true that moving furniture can be expensive, but buying new furniture can sometimes cost more. Knowing the financial worth of your old pieces should be considered before your make a decision. Ask yourself:
Is your old furniture expensive?
Is it an antique, vintage, or a collector's item?
Is it made of quality materials and crafted with skill?
Was it made by a famous manufacturer?
Overall Comfort and Aesthetics
If you want your new home to be minimalist or incorporate Scandinavian design, your previous home's furniture likely will not fit. In this case it may be best to sell them or give them to your friends. When making decisions about comfort and aesthetics of your old furniture, think about the larger furniture first. Since these large items are quickly noticeable, they have a big impact on the overall décor of each room. If you are going for a bright, airy theme, your couch from the 70s probably won't work.
Why Moving Furniture Is a Better Choice for Local Moves
Since local moves are more affordable, it is probably a better idea to save money and choose this option. Delicate or oddly-shaped items can be carefully packed by professional moving companies; heavy pieces are handled with expertise and care; and items that cannot fit through a front door can be taken in through the garage or a large window. Professional residential movers can help you have the most stress-free move imaginable, and it will likely cost less than discarding your old valuables and shopping for new furniture.
Firemen Movers is a GTA-based moving company that has a wealth of experience in all aspects of moving from beginning to end. Contact us today for more information or to get a quote for our services.