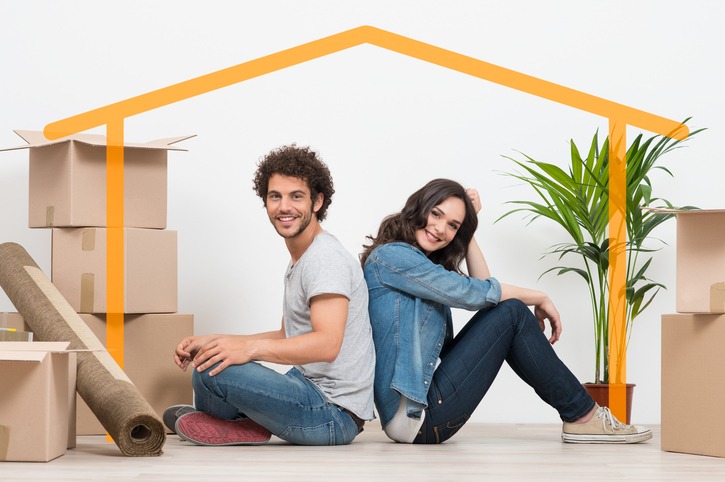 iStock.com/Ridofranz
Moving Budget: 5 Tips to Save Money on Your Next Move
Purchasing a new home is expensive as it is, and what many people fail to realize is that the actual process of moving your belongings into your new home can get pricey as well. First time movers don't always know how to budget for a move, much less what their moving budget should be. Fortunately, we've put together some helpful moving budget tips to help keep you on track, and prevent you from breaking the bank. Check out our top five tips below.
Choose Your Moving Date Wisely
You'll find that strategically selecting your moving date will help alleviate some of the financial burden you might incur during your move. Off peak moving season is generally during the fall and winter, so moving during these times is usually a bit cheaper rather than moving during the spring and summer.
Clear Out What You Don't Need
Clearing junk and de-cluttering your home will also contribute towards the savings you're able to achieve when moving. Think of it this way—the less you have to move, the faster your movers will be able to get the job done.
Start Sorting and Packing Early
While some moving companies offer packing services, nothing's cheaper than doing it yourself. Sorting and packing your items can be extra time consuming, so to avoid being tempted to pay someone else to do it, start the process early. Take your time and go through your items, and sort and pack them according to the room. This will help reduce confusion on moving day, and save you some extra money.
Get Several Estimates
It's a good idea to get a few moving cost estimates from different companies to compare them, so that you can select the best option for you. Instead of hiring the first company you get an estimate from, shop around a little and find out where you can get the best bang for your buck. However, remember to check out reviews as well before making your final decision—just because a moving service is affordable, doesn't mean it's reliable.
Book Early If You Can
The earlier you book a moving service the higher the chance you'll be quoted a better rate—not to mention have your pick of the movers you want the most. If you wait until closer to your moving date to reserve a moving company, your choices will be more limited and you may get stuck with a someone who charges above your price range.
When you hire the Firemen Movers to help with your relocation, we'll handle everything from packing your household items in protective packaging to unwrapping them in your new home. We know that no two moves are ever the same, which is why we deliver a personalized experience every time. The decision when it comes to find an affordable moving service is simple: Firemen Movers are the best option in the GTA. Contact us today to learn more about our residential moving services in Toronto.