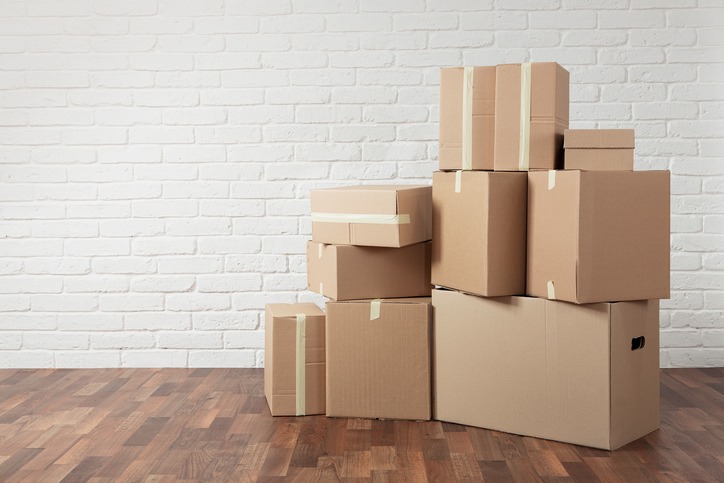 Moving Scams: How to Recognize & Avoid Moving Fraud
Whether you're moving for the first time or the 20th, one thing is for sure: it's a lot of work. It doesn't matter if you're moving out of a one-bedroom apartment or a 15-bedroom mansion, we can guarantee you've got a lot more stuff than you originally thought. Hiring a moving company to help you get things from your old home to your new one can be a great help, especially if you don't have the manpower to do it on your own. However, you need to be weary of some of the movers out there—unfortunately, not all of them are legitimate. There's nothing worse than having to deal with a fraudulent moving company in the midst of your move, so we've put together this moving fraud prevention guide to save you from doing just that!
Ask for Recommendations from Friends and Family
The most reliable way to find out whether to look up moving company reviews, is to ask your friends and family. Online, where most reviews can be found, it's impossible to tell which ones are telling the truth and which ones are lies. It's easy for a company to fake its own reviews in order to attract more business, but what they can't fake is the real feedback of those they've worked with. Avoid moving scams by asking your friends and family about their experiences with the moving companies they've dealt with in the past. Word-of-mouth recommendations are one of the best ways to find the best moving companies in Toronto!
Research the Company—Make Sure They're Licensed
Once you've found a moving company that seems reputable, do some research. Investigate the moving company to see if you find negative reviews or anything else fishy that you think may pose a problem. Unauthorized movers will often strike a deal with customers, and offer them a great price. After picking up their things, their rate will miraculously increase and they won't let the items go without being paid. This is one reason why it's incredibly important to verify the company's license—licensed moving companies are required by law to demonstrate their legitimacy on all documentation. Fake moving companies obviously won't be licensed, so you'll be able to weed them out easily and avoid their scams.
Avoid Advanced Payments and Ask about Extra Charges
Another rule to follow in order to avoid moving scams is to avoid advanced payments at all costs. This is a common moving scam in Toronto—fake moving companies will solicit an advanced payment from the customer and then never deliver their services. A moving company that requires no advanced payment is a good sign, but be sure to research them anyways just to be safe. It's also a good idea to inquire about additional fees when moving so that you're not surprised by hidden fees down the road. Finding out about extra charges ahead of time can help you compare moving companies and find the best moving costs in Toronto.
Though it's good to be cautious, you won't have to worry when you hire Firemen Movers to help you complete your move! We're a group of neighbourhood firefighters who are committed to serving the GTA. Founded in 2008, we've successfully moved thousands of families and businesses, and we're well on our way to becoming the top moving company in the area. Contact us today to request an estimate!