Moving Soon? 6 Tips From The Best Moving Companies in Ontario!
Moving Soon? 6 Tips From The Best Moving Companies in Ontario!
If your move is down to the wire, then there's definitely no time to spare. Whether you're pulling a DIY job or considering enlisting one of the moving companies in Ontario, then stick to these following 6 invaluable tips to get you on your way faster!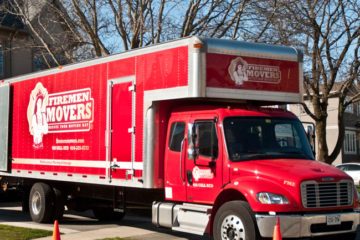 Figure Out the Transportation Logistics First.
First things first, you need to figure out the logistics of your transport immediately. Will you be renting a truck and doing the loading and unloading on your own? Or will you be using professional movers instead? Whatever the case may be, iron out the details first – and quickly – so you know exactly what to do next.
Free Up your Home Before you Pack.
Before you succumb to the urge to just pack everything in your house, take the time to free up your closets. That means go through all your belongings and decide what stays and what goes. After piling up the items you no longer want, now you need to figure out what will be thrown away, what will be recycled, and what will be donated. This step will not only save you space on the truck, but it will also save you money as you'll be packing fewer things.
Pack an Essentials Bag for the Move.
Gather and pack your essentials before you start packing. This bag should hold very important items like a change of clothes, toiletries, phone chargers, valuable documents, and medications, for example.
Don't Overthink the Packing Process.
If you have all the time in the world, you would be able to carefully prepare things for packing according to items that need to remain together. Unfortunately, when it comes to a last-minute move, time is of the essence. So, don't overthink the process and just pack! Place items where they fit in the boxes, ensuring they're packed safely and properly. So, if that means filling your filing cabinet with the spare lightbulbs and board games, then taping it shut, so be it! Just make sure to label fragile items – don't skip that step!
Call in the Troops!
Don't hesitate to ask for help with your move. Be it family members or friends, the more hands-on deck then the faster the packing will be. Many moving companies in Ontario can also send packers to assist with this process.
Leave the Big Stuff to Professionals
There's a huge perk to enlisting the services of expert moving companies in Ontario. They have experienced, knowledgeable movers that have the right equipment to transfer big, heavy items, so you don't have to worry about how to relocate everything. This can be especially helpful with a last-minute move.
Call Firemen Movers Today!
Give us a call at Firemen Movers today to find out more about how we can help make your move stress-free and simple.