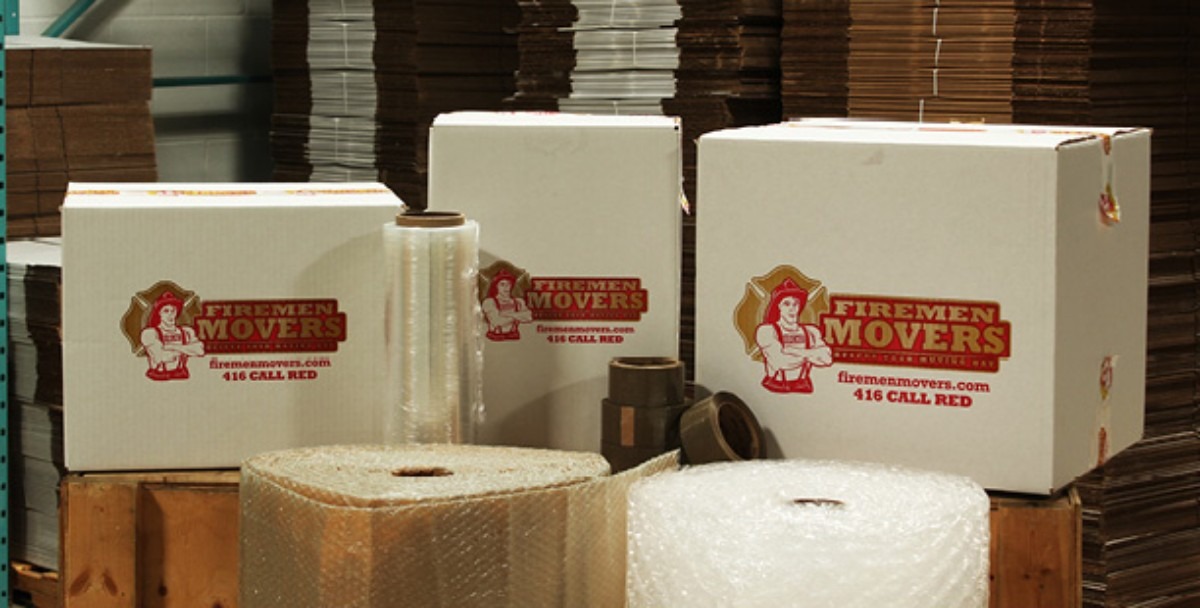 How Moving Supplies Can Help You Relocate Easier
If you're planning on moving to Toronto, chances are you're dreading the tedious packing, moving, unwrapping, and setting up involved in the process. Anyone who has moved multiple times would agree that one of the most important parts is having the right supplies to get the job done. Constantly running back to the store to buy boxes, tape, filling, and labels is time consuming and stressful, but there is a better solution. You can get the moving supplies you need from professional relocation services! These companies are experts are packing, moving, and storage, and know all the ins and outs of relocation. Here's how they can make your life easier, and which supplies you should have on hand before you pack.
Benefits of Using the Right Supplies
Save Time: Using weak tape or boxes that are too small will make your move more time consuming and inefficient. The right supplies go a long way to getting the job done quickly and properly the first time so you don't have to go back and reinforce boxes you've already packed.
Easy and Stress-Free Move: Knowing your valuables are properly padded and packaged will give you peace of mind, and when you work with a trustworthy moving company, your comfort will be doubled.
Organized Move: The right supplies and moving tips, like using labels for example, will make your relocation smoother and more organized. You will know exactly what is in each box and which room it needs to go to, and so will your movers!
Important Moving Supplies You Must Have
Bubble Wrap
You can purchase a large roll of bubble wrap from your moving experts, from local office depots, or web sites like Amazon. If you get stocked up with enough bubble wrap, it will last you a long time and help you feel confident that all your fragile items are properly packaged. It works best for fragile items, as it creates a cushion between anything happening outside the box, and the item itself. If you use a big roll, you can generously wrap those items to avoid any damage. You can also line inside the boxes, to prevent items within the box from bumping into each other.
Tape
Tape will make or break your move. You should always use the right kind of packing tape, and securely seal all moving boxes to prevent them from opening or bursting during the move. You can also layer them over labels to protect them from smudging and getting ripped off. Packing tape also works well to shut drawers. If you are really concerned that items will tear through the seals, use duct tape. Clear duct tape works well for this purpose.
Furniture Slipcover
These plastic covers are used to wrap furniture like beds, couches, mattresses, patio sets, and anything else you need to keep clean during the move. These covers also repel dust and dirt, so your furniture stays in the condition it was before you relocated. You can get these slipcovers from your professional movers or at retail or specialty stores that sell furniture, bedding, and house products. It is a good idea to measure your furniture first and look for items that match properly. This will save you time and money from having to return covers that don't fit.
Ties
Ties, like strong duct tape, can help keep pieces of furniture closed, like cabinets or drawers. You can find heavy-duty straps to tie and carry larger furniture like refrigerators and pianos. These ties also work well when you need to load and unload heavy equipment from appliance trucks. However, this isn't a supply to worry about—a professional moving crew will already have high-quality ties with buckles, hooks, or springs to keep your furniture safe.
Big Boxes
Usually for a home or office relocation, large moving boxes are used to carry multiple small items or larger items that need to be moved carefully. Using bigger boxes can make it easier to find items when you unpack and filling the box properly will prevent fragile items from bouncing around inside. To use big boxes efficiently, categorize your items before your pack. Using less boxes also makes it easier for moving companies, as you have less units to load and offload. Professional movers will have the right size boxes for the items you need to pack, and they can also help you with your packing.
Labels
Using labels is necessary for a big move, whether it be your home or your office. Labelling each box lets you and the movers know what is inside, which room it goes into in the new building, and how carefully to carry and handle the box. You can have fun with this process by using colour-coordinated stickers, marker writings, or simple white labels to clearly mark each box. You should ensure that any side the movers may see is labelled.
Box Cutter or Scissors
Have you ever taped up a box, only to realize you forgot to add something else? Ripping off tape can be tedious and damaging to your boxes, so having a box cutter or sharp pair of scissors on hand will be a lifesaver. You can make clean cuts to remove tape and add a fresh piece on top when you're ready for it to be resealed. These tools also make unpacking a breeze, as you can cut through quicker and get to your items.
Moving Supplies at Firemen Movers
Looking for a professional moving company to help you with your move and provide you with the supplies you need to make it less stressful? Consider working with Firemen Movers. We are a GTA-based moving company that has a wealth of experience in all aspects of moving, from planning and packing, to unpacking and setting up your new home or office. By making ourselves involved in the entire process, we can think about all the minute details, and be prepared to fully support you, each step of the way. Contact us today for more information or to get a quote for our services.