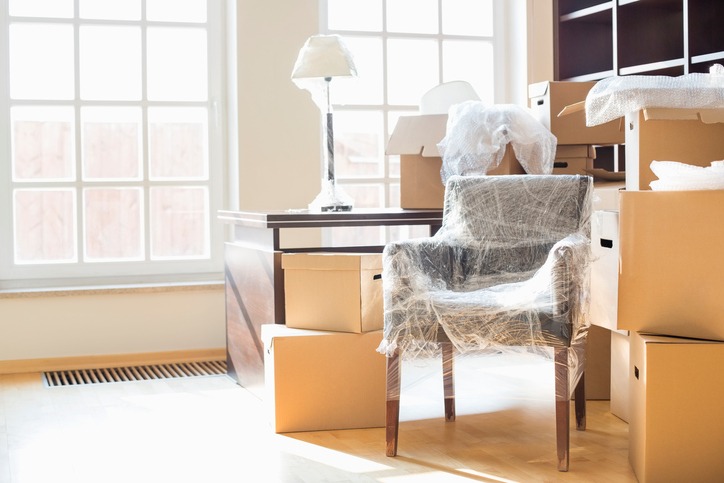 Moving Tips—How to Deal With the 4 Most Stressful Stages of Moving
There's no real way to get around the fact that moving will be stressful. With packing all your belongings, meeting deadlines while balancing your own time, and then actually moving and unpacking your things, there's a lot to think about.
However, with some clever moving tips and tricks, you can reduce how stressful moving is considerably. Moving preparation is really the key, and we'll cover a few ways in which you can be ready for the tasks that lay ahead.
Preparation before Moving
It's all about how you plan and how you pack. You need to be strategic about how you move room to room to get things organized and put into moving containers or boxes. Surprises may pop up and you may not follow your plan verbatim, but having a strategy keeps you on track and gets your move off to a good start.
Packing Your Valuables
Packing all your regular belongings is tough enough. You have to decide what to pack, what can get left behind, and what goes into storage. Then you have to worry about packing valuables, the things that mean just a little bit more than your pots and pans. It's important to pack your valuables separately and clearly label each box. If you're using residential moving services, then let your movers know which boxes contain your valuables so they are extra careful. It's also a good idea to unpack your valuables first after the move has been made.
Moving Day Stress
The preparation is over, the packing all done, and now the day has come to actually move. The most important tip on this day is to not be too rigid with your expectations. Moving day usually goes slower than homeowners anticipate, especially when they add in clutter removal services and other services like storage. Don't be angry if the move isn't going on time. Better to get everything done and not miss any steps than to realize later that something was forgotten. A good idea is to prepare some food ahead of time or order food so you're energized and don't have to worry about making any meals.
Getting Rid of Unnecessary Items
This is such an important part of moving. You can shorten your day somewhat if you only pack the items you'll be using in your new home. Put the rest of the items in storage if possible, or just donate them and let someone else make better use of it. Packing unnecessary items means you'll have the same clutter problem in your new home.
Maybe the best piece of advice we can give to reduce the stress of your move is to hire professional Toronto movers. Firemen Movers is your go to residential movers in Toronto offering packing and unpacking services along with short- and long-term storage.
We are a team of men and women who are trained to help make your move efficient. If you are looking for a reliable junk removal service in Toronto this year, contact Firemen Movers today at 416-CALLRED (225-5733).