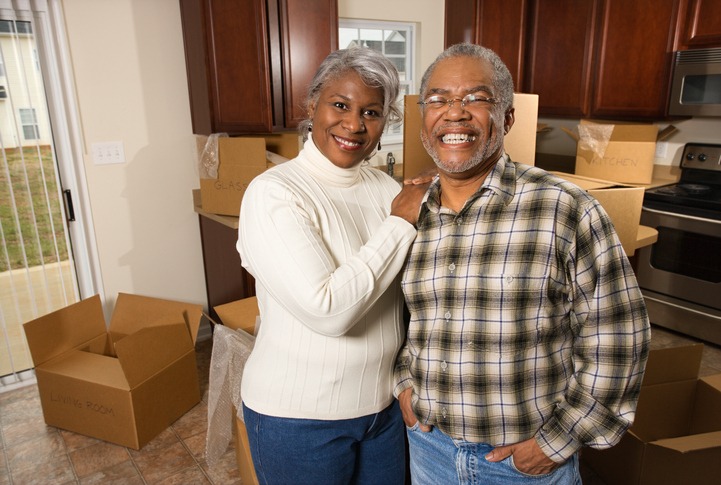 Moving Tips for Seniors: Preparing Your Elderly for the Move
Moving is an exhausting process for you, so just imagine how it must feel to your senior family member. Moving for seniors is more stressful than you may think—in addition to getting their belongings packed and ready, they'll have to get used to a completely new environment. This can be both physically and emotionally taxing on them and affect them more than you realize. We've put together a list of moving tips for seniors to make your relocation a little easier for them:
Make Your Moving Plan
An important moving tip to remember is to have your moving plan in tact before you start making actual moves. Establishing a solid plan beforehand will help the move go quickly and smoothly—try to plan as much as you possibly can, from labelling boxes and moving them into the right rooms, to staggering your scheduled deliveries so that you home doesn't get too crowded. The less confusion there is on moving day, the less stressed out your elderly family members will get.
Minimize Your Belongings Before You Move
Before you start packing and organizing, think about decluttering and selling unneeded items in order to avoid just moving your junk from one place to another. Take advantage of junk removal services to get rid of unwanted items—the fewer items you have, the fewer items you have to pack, and the faster your move will go! An efficient move is key to keeping your senior healthy and happy during this transition.
Prepare the Home for Your Seniors
Another moving tip to help your senior adjust is to get your new home ready before they arrive. Seeing the bare, dusty home as soon as you move in might overwhelm them as they realize how much has to be done to actually make it a home. Have them stay with a family member if necessary while you prepare your new home by cleaning, painting, moving furniture in, and doing whatever else you need to get it ready. Coming into a welcoming home will make this transition much easier on them.
Communicate and Be Patient
The main thing to remember during your move is to be patient, and to communicate with your elderly parents. The senior moving tips in this moving guide for seniors will relieve some of the pressure on your senior family member—they're likely feeling just as much pressure as you are, and might be a little disoriented with all the changes happening. Letting them know what's going on each step of the way and remaining calm will help them feel at ease.
Make your move easy for everyone by hiring the Firemen Movers. We'll make your move as fast and efficient as possible, relieving the pressure on your entire family. With trained movers, a fleet of moving trucks, and a ton of storage space, there's no doubt that we'll be able to handle all your moving needs. Contact us today for a free estimate!