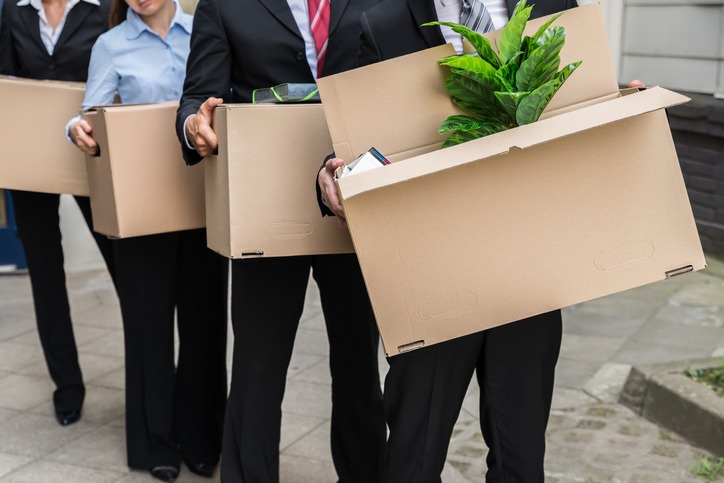 iStock.com/AndreyPopov
Office Relocation Tips: 5 Ways to Reduce Office Moving Stress
Moving homes is difficult, but some would argue that moving an office is even more difficult. From the office chairs, desks, and endless amount of office supplies, these is a lot to pack up. Not to mention, you probably have a surplus of 20 employees that you'll need to organize and help get settled in once you relocate. How can you manage your office relocation? Hiring commercial movers in Toronto is your best bet. Professional office movers will take some of the burden off of you, and help keep things organized and on track. So, in addition to hiring office relocation services in your area, check out these stress-free moving tips to ensure you keep your cool during your office move.
Always Adhere to the Floor Plan
When making your initial arrangements, use the floor plan as a guide. While the physical space may allow for some variance, stick to the floor plan to make sure you have room for all of your furniture, and buy more furniture if needed or get storage space for any surplus.
Take Time to Tour the New Office Location
One of the most important office relocation tips is to make sure that you take the time to tour your new office location thoroughly before you begin moving items in. When you have a good idea of the physical layout of the space, not just by looking at the floor plan, you'll be able to better organize your furniture and figure out who will sit where. When you have a solid game plan, it'll be much easier to move your belongings in and place them exactly where they need to be, rather than organize again once you've unloaded everything.
Try to Estimate Unanticipated Costs of the Move
Moving costs can add up quickly, especially the costs that you don't expect. Talk to a professional mover and get their advice on unforeseen costs associated with relocating an office. Reserve a good amount of cash and have it on hand during your move just in case there are any expenses that arise. Having disposable cash already saved up will avoid you having to use credit cards to cover these extra costs, and stress out about anymore debt.
Change Addresses Ahead of Time
Be sure to change your address, both physical and digital, ahead of time. List any imminent changes on your web site so that when people search your business online, they'll be aware of any address changes that could affect their visit. You should also leave a disclaimer on your voicemail, so those who call ahead of time will be notified of your change of location, and when it's effective.
Seek Guidance from a Professional Office Mover
Another great moving tip? Get Firemen Movers, one of the top commercial moving services in Toronto, to give you some inside advice. We've been assisting with residential and commercial moves for years, and know all the ins and outs, and exactly what to expect. Contact us today to find out more about our moving and packing services, and to take advantage of our industry expertise.