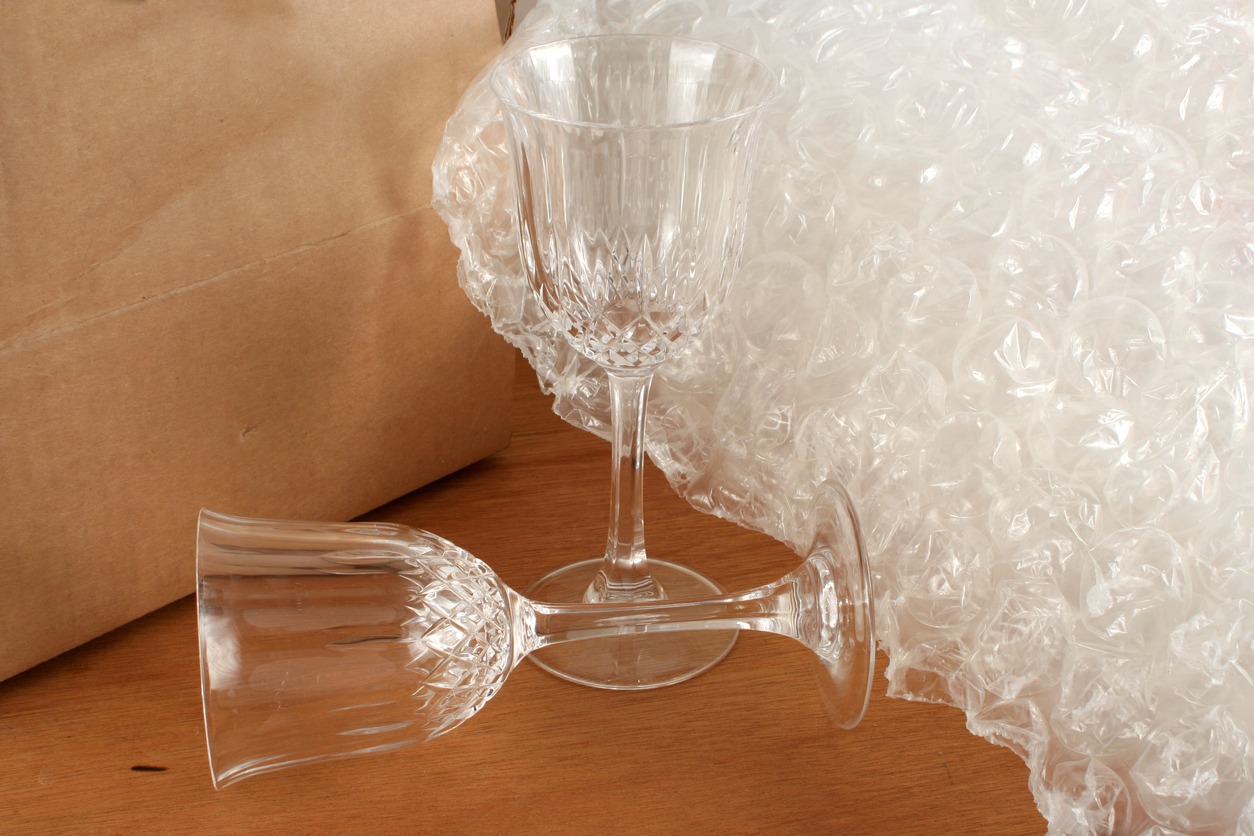 How to Pack and Move Glassware: Crystal Glasses and Glass Accessories
Packing for a move? Items like bedding, toys, and clothes are a breeze to pack, but what about fragile items like glassware? If you're wondering how to safely pack and move glasses and other delicate glass decor, here are some tips to know!
Moving Different Glassware
Moving Glass Tables
Long, thin, fragile glass tables are too large to fit in any normal sized box. For items like these, professional movers can help you disassemble them and package the parts separately to move them safely. They may create a custom box known as a crate, and wrap the glass in it before placing it in the box for an extra layer of security.
How to Pack Mirrors
For large mirrors, like standing mirrors, the packing process will be similar to the tip above about packing glass tables. Movers will need to create a larger box and cover the mirror with a moving blanket for extra protection. Smaller mirrors can be wrapped in packing paper or bubble wrap before placing in the box.
Moving Wine Glasses and Crystal Glasses
Because of their odd shape, many people find it tricky to pack wine glasses. Some helpful tips are to use bubble wrap around the glasses, and stuff the insides with blank packing paper. If you use newspaper, the ink could smear on the glasses and stain them. Since wine glasses come in sets, you may need to add layers inside the boxes to pack glasses on top of each other. You will also need to create cushioning on the bottom of the box and pack it on top of heavier items. Make sure there isn't room inside the box for the glasses to shift around.
Moving Shot Glasses
In most cases, you can stack these glasses on top of each other, with blank packing paper in between them to prevent scratching. Make sure you fill the box with packing paper to prevent the glasses from shifting around.
Firemen Movers' Packing and Moving Services Can Help
If you decide that you need help packing and moving fragile items like glassware, you can reach out to our team to help you handle your move. At Firemen Movers, we provide fast, efficient, and stress-free packing, moving and junk removal services for our customers. We can move items from your small apartment, large mansion, or commercial space to help you relocate efficiently and comfortably. If you're looking for professionals who can move even large, heavy glass items, we're the right team for the job. We are a GTA-based moving company that has a wealth of experience in all aspects of moving from start to finish. This allows us to think about all the small details and be there to fully support you. Contact us today for more information or to get a quote on our services.