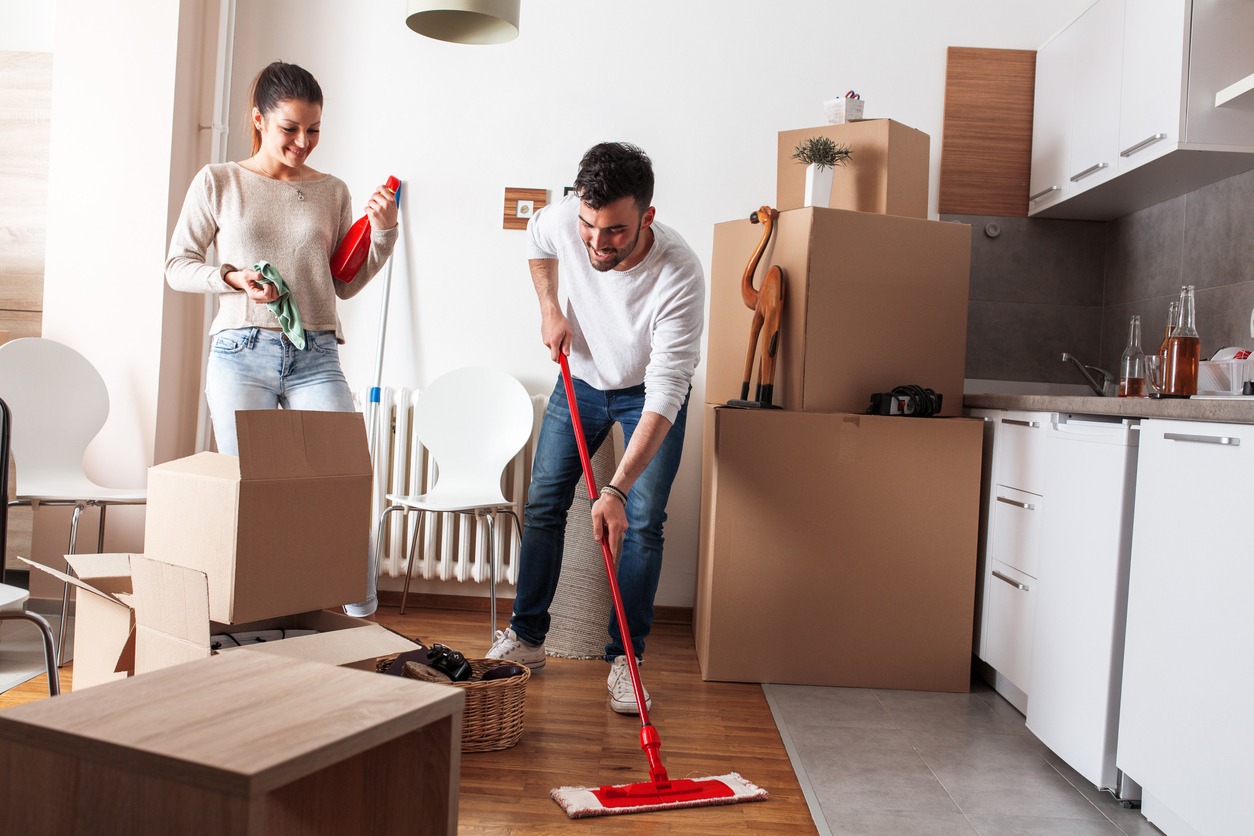 iStock.com/SolisImages
Spring Cleaning Tips for Planning a Move
The best time of year to plan a move is in the spring, after the snow has melted and the weather becomes more stable. It's also a good time because you'll likely be doing some spring cleaning, which means you won't have to carry junk with you to your new home. Unfortunately, planning a move can be extremely stressful. Sorting possessions, packing and labelling boxes, scrubbing floors and washing windows… it can be enough to put you in a panic. To avoid the stress, here are some helpful spring moving tips. These tips will break down the things you need to do to prepare for your move.
Pre-Packing Cleaning
Sort and Downsize
Before you pack, you'll need to get rid of items you won't be using anymore. Instead of bringing everything from your old home into your new one, now is the time to donate and get junk removal for items you really don't need. When you go into your new home, it will be less cluttered and look clearer and brighter.
Organize a Garage Sale
Spring is the perfect time of year to host a garage sale! Invite your neighbours and friends and sell or give away the items you no longer use or need. Make sure they are in good condition, of course, and enjoy the extra cash you'll make!
Prepare and Clean Items You Need to Pack ASAP
If you're taking household items directly to your home during the first few hours or days of your move, be sure to clean them before you pack them. This should be one of your first priorities, as you would not want to bring dusty or dirty items into your new home. Wipe them down, and carefully pack them to be prepared for shipment by the time your movers arrive.
Post-Packing Cleaning
Get the Right Cleaning Supplies
Even after you're finished packing, keep the cleaning supplies you cannot do without unpacked. You may need these to clean your home once all your possessions are stored away. Some cleaning supplies you may need include disinfectants, glass cleaners, baking soda, white vinegar, cloths, scrubbing brushes, furniture polish, fabric protectors, mop, vacuum, broom and dustpan, bucket, step stool, and rubber gloves.
Clean Room by Room
Packing your items room by room helps to make the process much more organized. You can label the boxes depending on the room they were from and make a note of where they will go in your new house. As with packing, you could also clean room by room. Tackling cleaning this way will prevent you from feeling overwhelmed and will ensure you do a thorough job on each room.
Dust, Wash, and Polish
Once your items have been prepared and packed in boxes, you can begin to clean your home by dusting, washing, and polishing surfaces, windows, cabinets, etc. You should also be sure to dust all your surfaces, including light fixtures that have collected dust over the years.
Don't Forget the Attic, Storage Rooms, and Garage
Make sure you check and clean every room in your home, including the attic, storage rooms, and garage. Make sure you have packed all the items you are taking with you, discard and recycle the rest, and clean the spaces. If you're having a hard time reaching small spaces like the attic or crawl space, a moving company that provides cleaning services can help you.
Do the Floors Last
Last but not least, you should sweep and mop the floors of your home. This should be the last step as all the dust you have cleaned off surfaces and cupboards will now be on the floor. Once this area has been polished, you can breathe a breath of fresh air, knowing you've gotten the job done right.
Get Help for You Move from the Pros
Now is a great time to relocate, as moving in the spring gives you more opportunities to downsize, clean, and safely move your household possessions. If you're looking for a professional moving company to help you with your move, consider working with Firemen Movers. We are a GTA-based moving company that has a wealth of experience in all aspects of moving. This allows us to think about all the small details and be there to fully support you. Contact us today for more information or to get a quote on our services.