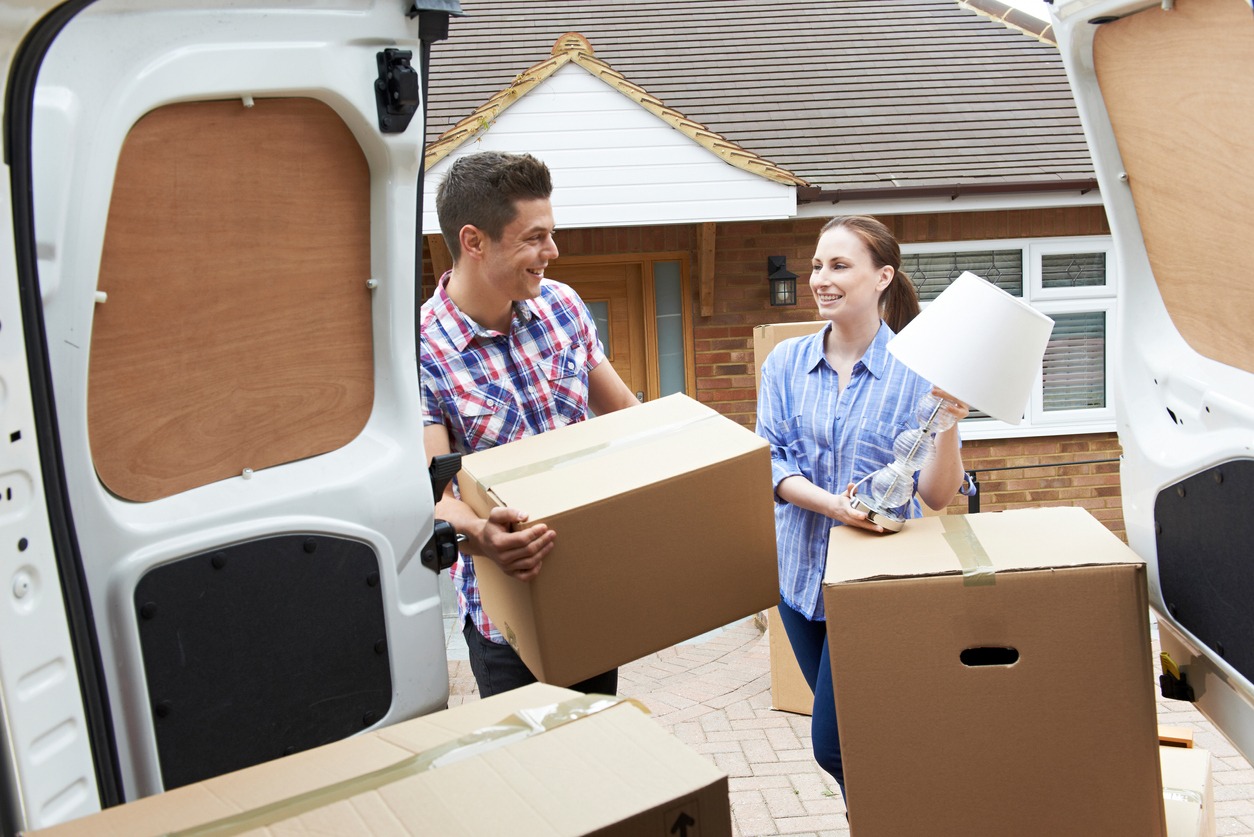 Things to Expect from Full Service Movers 
When most people think of moving services, they think about one aspect alone—transportation. Although getting your items from point A to point B is the primary purpose of full-service movers, they offer a wide variety of additional services to make your move as easy as possible. Here are what you can expect from home moving services in Toronto, like Firemen Movers.
What Is a Full-Service Mover?
A full-service moving company handles your moving day from start to finish. They can help you pack your household belongings, label them, load them onto the moving truck, transport your items to your new home, unload your belongings and take them to their rightful places. They will disassemble and reassemble furniture that is too large to be transported as is. A full-service moving company will also set up appliances and dispose of any junk you do not want to bring into your new home. If you require short-term or long-term storage, they will provide a safe location for you to store your items until you are ready for them.
Things to Expect/Advantages
Materials and Supplies
Instead of spending your day visiting hardware stores and stationery supply depots for supplies, a full-service moving company will supply all the things your move requires, including boxes, packing tape, paper, bubble wrap, etc. They will also provide shipping supplies such as additional padding, furniture blankets, and large boxes to secure tall items like mirrors or paintings.
Packing Services
One of the most difficult and time-consuming tasks of a move is the packing process. That's why a full-service company, like ours, will offer packing and moving solutions in Toronto. The movers will pack up your entire house securely and safely, and can do this in a fraction of time, so you don't have to take time off work. They also have the experience in securely packing fragile and valuable items like artwork, sculptures, and glass.
Furniture Disassembly
Furniture moving services in Toronto will ensure all your heavy, large furniture makes it to your new home in perfect condition. Part of this service includes disassembling furniture to carefully pack it for transportation, and reassembly at the new location if required.
Junk Removal
A big part of moving is getting rid of items you no longer want to keep. It's a great time to down size and clear the clutter so your new home is bright, decluttered, and beautiful. If you have items lying around or stored away in your basement, attic, or garage, that you haven't been using, junk removal services can help. This is one of the perks of full-service movers. They will provide you with bins you can fill at your home as you pack and tidy away, and will properly dispose and recycle your junk.
Donating Items
One of the things that makes a moving company special is how it gives back to the community. While not every moving company has this service, some provide a donation program for used furniture. They will allow moving clients to donate their gently used items to a shelter, and will transport the items there for you at no charge!
Transporting Belongings
Movers and packers in Toronto will help you get your items from your old location to your new location. This means anywhere from a short move across the street to a cross-country move! They will safely transport your items for you on a schedule you provide, so all you need to focus on is getting yourself there.
Specialty Item Moving
If you have large, valuable, or specialty items that need to be moved, full-service movers can help! They will do more than provide packing and unpacking services—they will help you move items like grand pianos, chandeliers, pool tables, paintings, mirrors, electronics, and other valuables. It takes planning and strategy to get these items safely to your new location without getting them scratched or accidentally dropped. That's why full-service teams are unique to other moving services.
Storage Solutions
Whether you need items stored temporarily or long-term, some moving companies provide storage solutions. Items are held in a secure, heated facility where they are locked and protected until you need them. The areas are protected by monitored alarms and closed-circuit video cameras for extra security. These storage services are great for people who want to keep their new garage clear of clutter that they don't use regularly, and for homeowners who are downsizing temporarily until they can find a new place that offers more space.
How Much Do Full-Service Movers Cost?
The cost of full-service movers depends on a few factors:
Distance to your new home
Total weight of your shipment
Time required to pack, load, and unload your items
Number of movers involved
Complexity of the job
Specific requirements
Local moves are generally charged by the hour. Companies charge around $100-140 per hour for two movers and a truck, but there may be a minimum charge equal to the cost for three to four hours of work. Long-distance moves can lead to costs as high as $10,000, depending on the distance and the weight of your items.
Firemen Movers' Services Can Help You
Firemen Movers can help you if you need any of the services mentioned above! We are a full-service moving company and are dedicated to ensuring you have a stress-free move. We are based in the Greater Toronto Area, and we have a wealth of experience in all aspects of moving. This allows us to think outside the box about all the small details and be there to fully support you. Contact us directly for an estimate, secure your moving date with us, receive an order of confirmation from our team via e-mail, and enjoy a successful moving day as we handle your move for you!