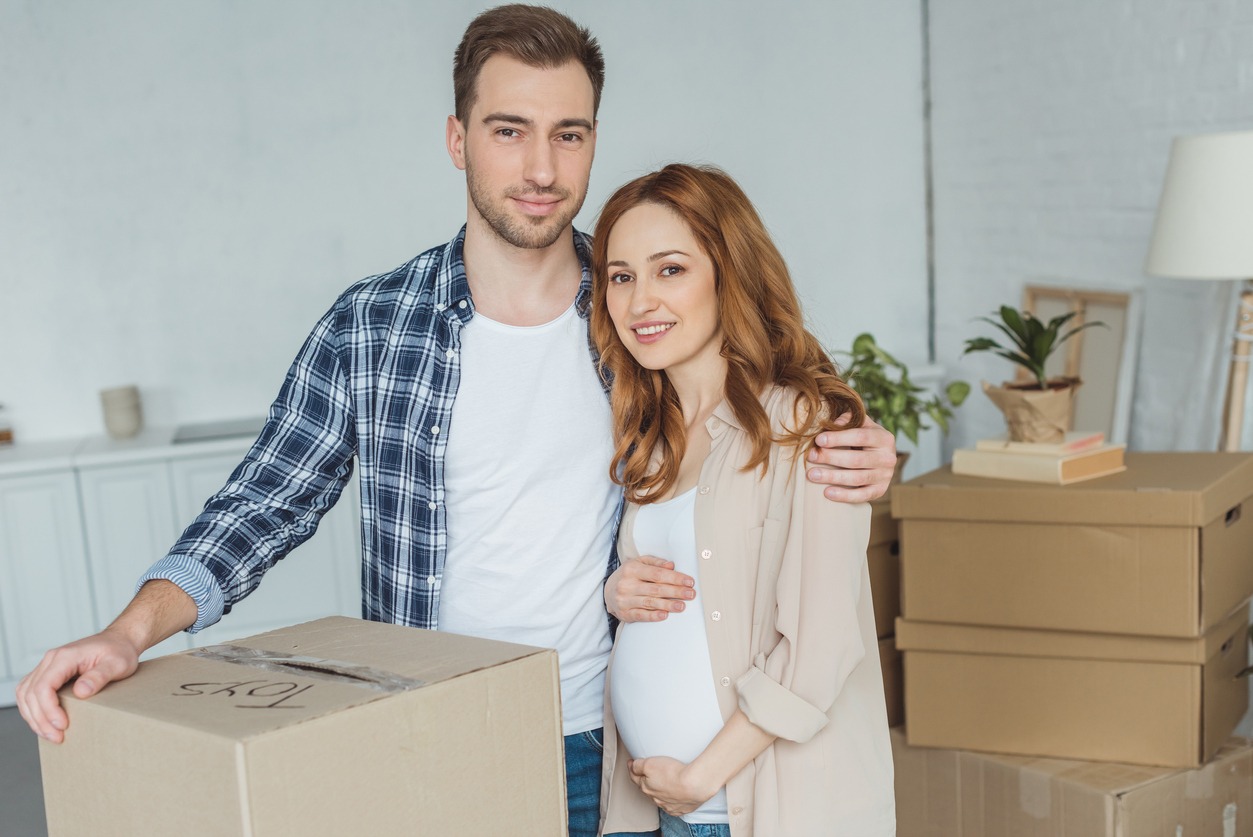 Tips for Home Moving When You Are Pregnant
Moving is a very stressful event on its own but moving when pregnant is even more exhausting! It doesn't matter if you have eight months or two months before your due date, handling all the details as you plan for a move can make you feel overwhelmed and frustrated. But the good news is you don't have to manage your move on your own—professional moving services can help! Here are some home moving tips to give you peace of mind if you are moving when pregnant.
Prepare Ahead of Time
Before you even think about picking up a box you need to prepare ahead of time. One of the first things you should do is consult your doctor to find out if you are able to lift heavy objects. You should find out how far your new home is from your family doctor and hospital, and whether you need to seek out a new healthcare provider. This process can take some time, so preparing ahead of time is a good way to ensure this is taken care of by the time you move. You should also consider finding a babysitter in your area if you have small children, so you can focus on your move, knowing your kids are in good hands.
Start Early
If you can, start packing a month or two ahead of time. It might be slightly inconvenient to have things in boxes, but you will be glad you did when moving day comes. Professional movers can help you pack your items to provide stress relief and prevent strain, depending on what stage of your pregnancy you are in. All you will need to do is provide guidelines or label items so they know how you want your items to be packed.
Avoid Confusion & Don't Stress
Forgetfulness and anxiety during pregnancy can make moving even more stressful than it needs to be. If you plan, make lists, and mark important dates, you can get through this process with as little stress as possible. If you book your movers in advance, you can have peace of mind knowing the professionals will do their job while you take care of yourself.
Pack a Moving-Day Kit & Hospital Bag
Another great idea to increase your comfort during a move is to always have a moving-day kit or hospital bag packed and on-hand. You can pack snacks and electrolytes to keep hydrated, extra clothes, medications and supplements, toiletries, a phone charger, notebook, and any important paperwork you may need to provide the hospital.
Be Careful around Cleaning Chemicals
From the moment you find out you are pregnant, it is recommended to have pregnancy-friendly supplies for any cleaning you do. Avoid products with harsh chemicals and strong scents, and choose natural, alternative options like white vinegar or baking soda to clean and sanitize with. Try to avoid being home during renovations to stay away from paint, glue fumes, and dust.
Avoid Heavy Lifting & Bending
Pregnancy is a very fragile time, when the female body produces higher levels of relaxin, which loosens ligaments to help with labour. Along with changes in posture and weight, this makes you more prone to injury. When you are pregnant, you are at higher risk of back strain, public symphysis dysfunction, carpal tunnel, and sacroiliac joint problems. If you plan to pack and lift, it is important not to lift heavy objects and to bend and stand carefully. The hip hinge technique, where you straddle the item, bend your knees, bend from your hips with your back straight, hold the object close to you, and lift with your legs, is the only safe way to lift objects. Once again, be sure to speak with your doctor about how much lifting, if any, you should be doing.
Leave It to the Professionals
If you are pregnant and planning to relocate, let a professional moving company help you downsize, clean, and safely move your household possessions so you can avoid safety risks. If you're looking for a professional moving company to help you with your move, consider working with Firemen Movers. We are a GTA-based moving company that has a wealth of experience in all aspects of moving. This allows us to think about all the small details and be there to fully support you. Contact us today for more information or to get a quote for our services.