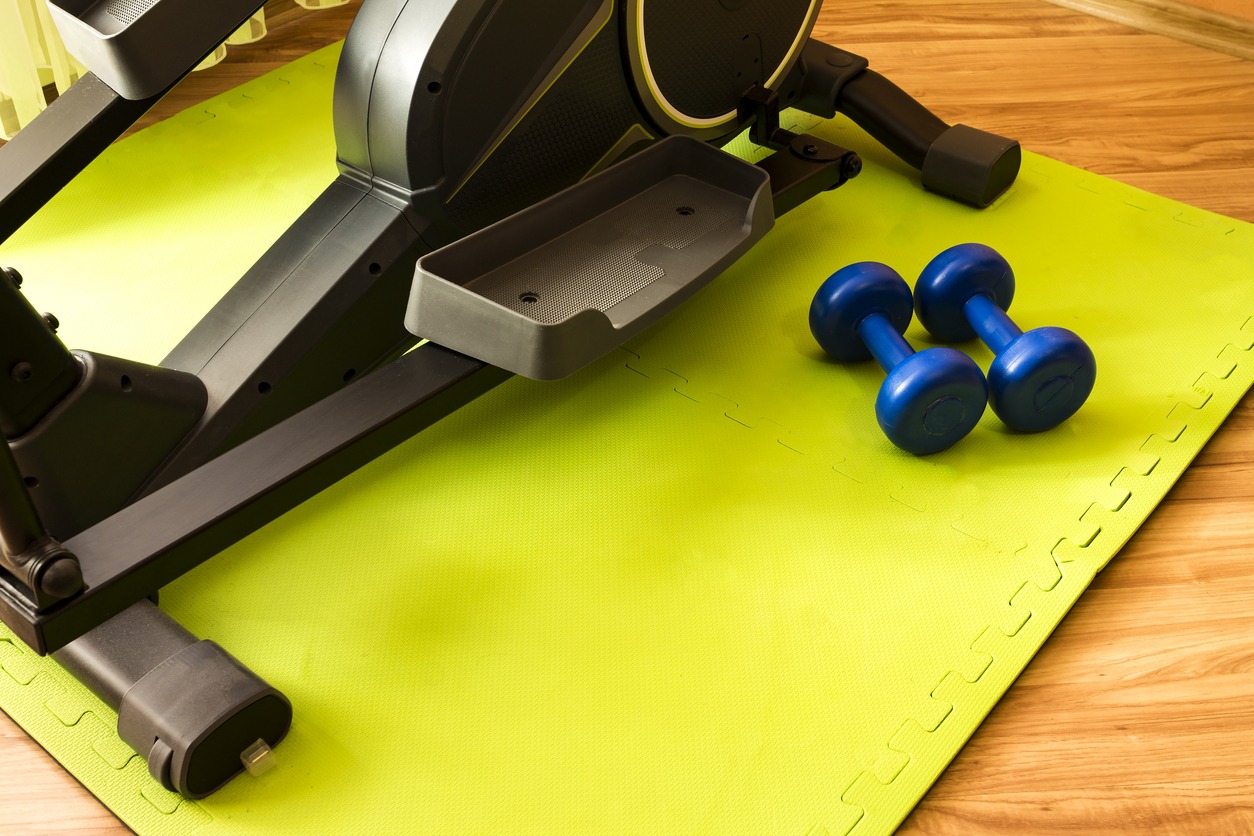 Tips for Moving Your Home Fitness Equipment
If you are planning a move this summer, having a home gym such as a treadmill or exercise bike can make it very challenging. Summer is one of the most common times of the year for homeowners to relocate, so if that project is ahead of you, here are some tips on how you can safely and easily move your fitness equipment.
Prepare, Check, and Clean
The first step for moving fitness equipment is to properly clean and sanitize everything. The last thing you want is to bring bacteria from your old home into your new one. Cleaning your equipment will also keep it looking brand new after the move. Wipe down your yoga mats and accessories with a paper towel and all-purpose cleaner or all-natural solution, and clean all the handrails and surfaces on your treadmill, elliptical, weight machines, stationary bike, and all other workout equipment
Moving Your Yoga Equipment
When you are packing up your home gym, it's a good idea to start with the smaller items. You should begin packing items such as your yoga mats and accessories, including blocks, towels, and blankets. Find packing boxes that are large enough to hold all your yoga equipment and pack with consideration. You can begin by rolling your yoga mat from one side to the other and securing it with a carrying strap or a bag before putting it in the box. Then, fit in the other accessories into the box and fill the empty space with newspaper or other packaging filling.
Moving Dumbbells, Hand Weights, etc.
The key tip to remember when moving sets of heavy weight equipment is to ensure your moving boxes are strong enough to handle the weight. It's a better idea to use small moving boxes rather than larger ones, as the weights may burst through. You can also use plastic bins to handle the load. Here are some more tips for wrapping hand weights:
Wrap the weights in bubble wrap or newspaper to protect them during the move.
Fill the box with blankets and towels to prevent the weights from moving around and banging up against each other.
Pack a maximum of four small hand weights per box to prevent them from becoming too heavy.
Moving Your Treadmill, Elliptical, or Stationary Bike
Since treadmills, ellipticals, stationary bikes are very heavy, you will need to plan very carefully before you move them. Here are some general instructions to follow to pack and move your larger gym equipment. You can also check the owner's manual for further clarification:
Treadmill:
Set the incline to zero and remove the safety key.
Turn the machine off and unplug it from the wall.
Raise the walking deck to make it fold against the console and click into place.
Insert the locking pin or tighten the knob to secure the walking deck.
Wrap moving blankets or other material around the entire machine to protect it.
Elliptical:
Begin by unplugging the exercise equipment, then unscrew all the parts (handlebars, pedals, base, and console).
Wrap the parts separately with moving blankets and label them, packing them in their original packaging. Or, you can use large moving boxes to pack them.
Stationary Bike:
Protect your bike by wrapping it in a moving blanket. If you have an electric bike, unplug the machine and store all cords in a secure place you will remember.
Place something underneath the bike to protect your floors from scratches (cardboard, towels, or furniture sliders).
Hire Home Gym Equipment Movers
A home gym is valuable and expensive so it requires great care when moving it to your new home. If you are having a hard time moving your equipment, hire the professionals to help you. Their goal is make moving day as painless as possible. So, if you're looking for a professional moving company to help you with your move, consider working with Firemen Movers. We are a GTA-based moving company that has a wealth of experience in all aspects of moving. This allows us to think about all the small details and be there to fully support you. Contact us today for more information or to get a quote on our services.