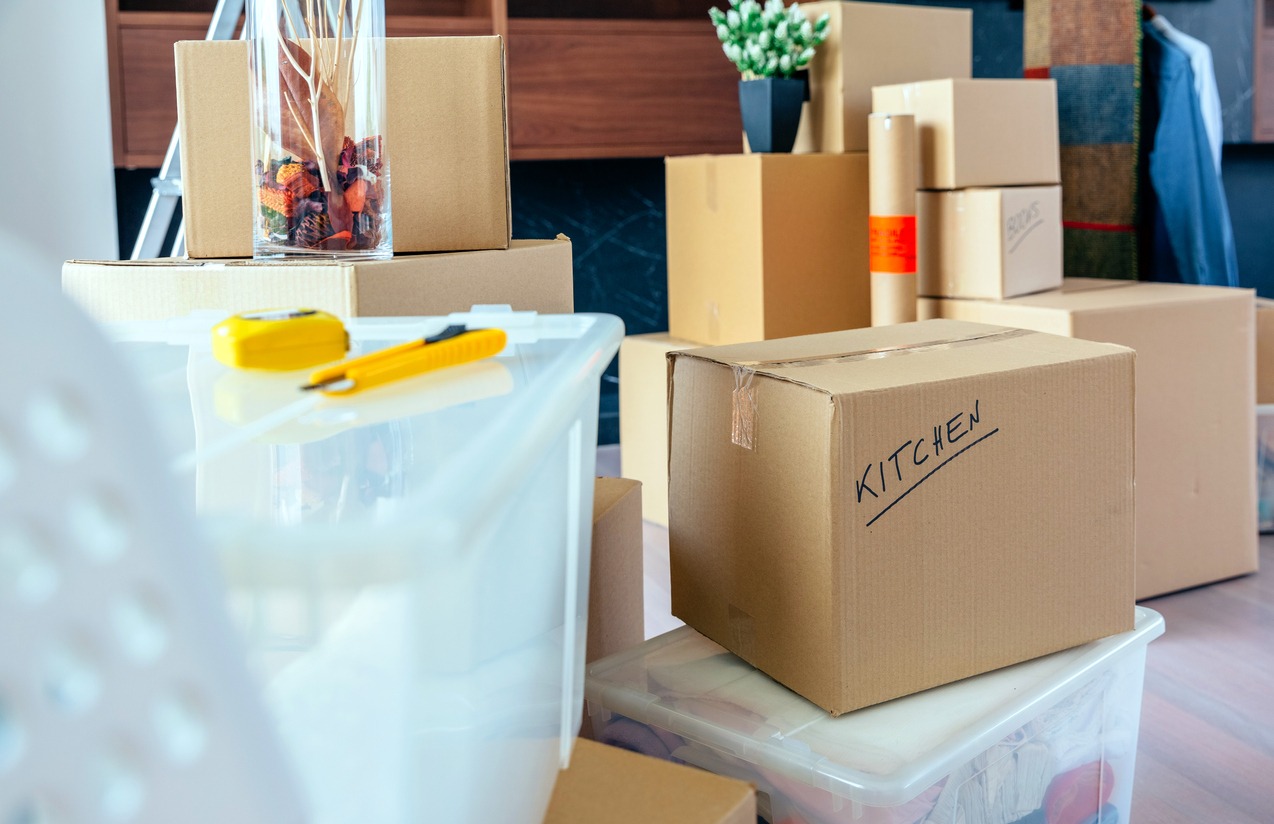 Tips to Pack Your Kitchen Items for Moving
One of the toughest rooms you will need to pack before moving into your new home is the kitchen. With all the small items organized in separate drawers and cupboards, it can seem overwhelming to sort through everything. These moving tips will help you if you're struggling with moving your kitchen items. Follow these pointers and you will have everything sorted, packed, and ready for your movers.
Simplify by Sorting
Before you move homes, decide which items from your kitchen you want to take with you, and which you want to give away or throw out. Make sure whatever you take has a new place, or they may end up sitting in a box. Go through every cupboard and drawer and be selective about what you take into your new home. Whatever you don't want any more, you can donate to shelters, food banks, have a garage sale, or throw away.
Prepare an Essential Box
Put aside items that you will need for the last few days in your current home, and the first few days in your new home. These items may include one of each dish and cutlery item, small appliances like your coffee maker or toaster, a dishtowel, sponge, dish soap, and spray cleaner.
Choose the Right Packing Supplies
Depending on the size of your kitchen, you may need to use solid, durable boxes for your move. If you are moving heavy items, it is best to use smaller boxes that are easier to carry. Have an assortment of large, medium, and small boxes, newspaper or bubble wrap to fill your boxes, packing tape, and marker labels to help you remember the contents of each box.
Pack Items Not Frequently Used
The first items you should pack are those you do not use regularly. These may include food storage containers, mixing bowls, baking sheets and pans, small appliances, cook books, extra dish towels and cloths, special utensils, and serving dishes for special occasions. You can also take this opportunity to pack flower vases, wine glasses, etc. Glassware and electronics should be packed separately, and labeled "Fragile" to ensure anyone who moves them are extra careful.
Pack the Pantry
At this point, you've probably already decided which items you want to take with you on your move, and which items you will give away or throw out. Now, you can begin packing away the items in your pantry such as spices, oils, and foods you plan to cook with as soon as you move into your new home. As for canned goods and perishables, these should not be taken with you as they can go bad or weigh down your boxes. Freezer items should be moved later on, unless you are moving close-by.
Firemen Movers' Services Can Help
Planning to move? Need help packing and moving heavy or fragile items from your kitchen? Firemen Movers can help. We offer fast, efficient, and stress-free moving services from start to finish, including packing, moving, junk removal, and more. We can help you move into your new larger home or downsize as you move into a smaller condo or apartment. We are a GTA-based moving company that has a wealth of experience in all aspects of moving, which allows us to think about all the small details and be there to fully support you. Contact us today for more information or to get a quote on our services.