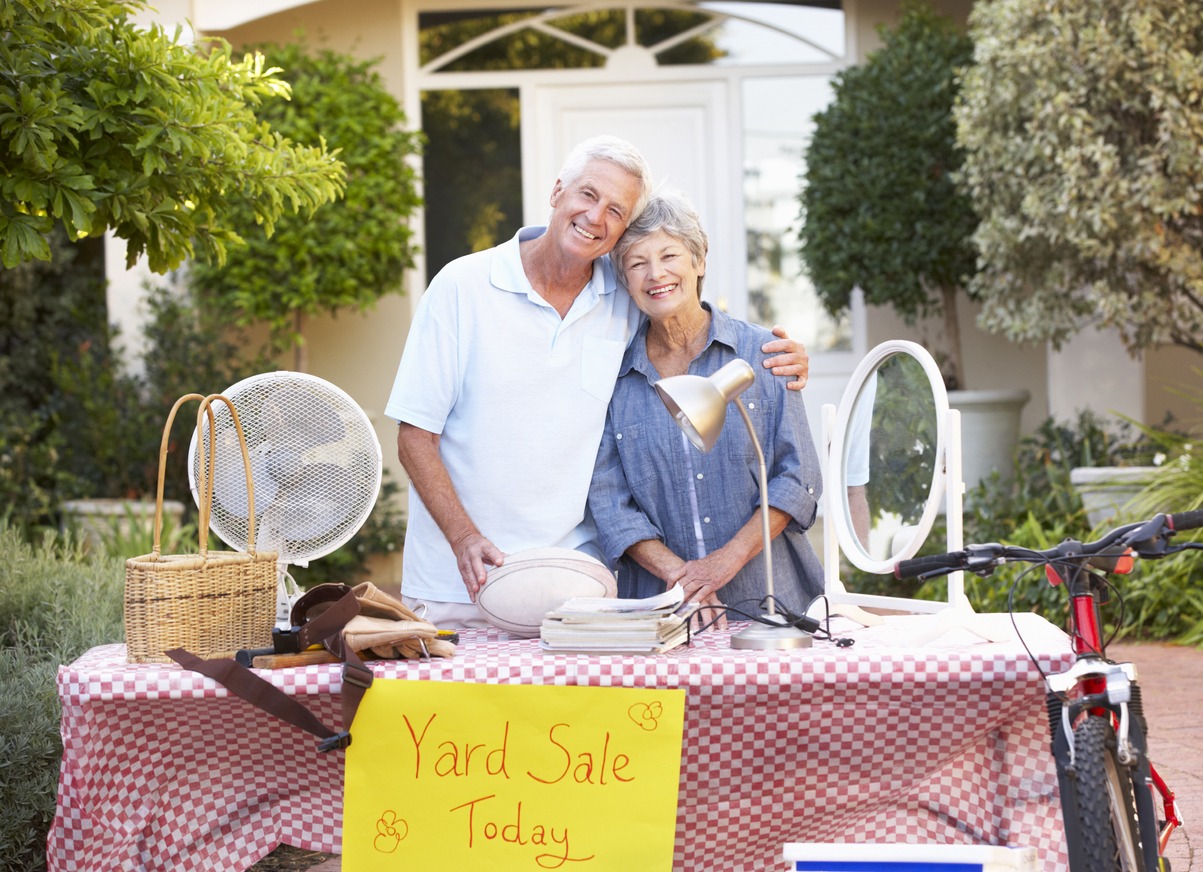 iStock.com/bowdenimages
Tips for a Successful Garage Sale before Moving
For most people, the thought of packing isn't an exciting thought. However, it is a step that cannot be avoided, which is why it is important to find ways to make the process easier. The first thing to consider before you get out the boxes and tape is, "Do I need all this stuff?" Finding out which items you can donate or sell will save you a lot of hassle and prevent you from moving unused items into your new home. Here's how you can use a garage sale before moving to simplify your experience, and how our residential moving services can help.
How to Plan a Garage Sale before Moving
Choose the Right Time
Timing is everything when it comes to garage sales. Late spring and early fall are the best times, as the weather is comfortable, and most people are enjoying their days driving around and talking walks. If you need foot traffic, plan your garage sale on the weekend when people are not at work. Setting up your sale takes time, so try to aim to sell as much as you can in one weekend. If you plan it on a Saturday afternoon, you'll be able to carry the rest over to Sunday if you need more time.
Sort Your Items
Once you've chosen the date of your garage sale, make sure you do some organizing. Sort the items you want to sell by category to make it easier for visitors to find what they're interested in. If items are damaged or broken, it's probably best to sort them in the junk pile. Whatever items are left over, you can donate or recycle them before your move.
Send Out the Message
There are many different ways you can post information about your garage sale to your community. Many people choose the free method of posting bright signs around the neighbourhood or spreading the word to local friends. If you really have a lot to sell and want more people to visit your garage sale you can place a classified ad in your local paper. Simply include your address, the dates and times of your sale, and some categories of the items you plan to sell. Depending on the paper you post your ad in, the price can be quite affordable.
Let Firemen Movers Help You
After your garage sale, you may notice items left behind that no one wanted to buy—maybe you have an odd chair or a table with some scratches on the surface. Instead of leaving it at the curb for the garbage pickup, why not donate to our used furniture donation program? On your moving day, we will take away and unwanted furniture, at no charge to you, and store it in our warehouse until the Red Door Family Shelter comes by to pick it up.
What about junk that isn't worth donating? We can help with that too! Our junk removal services can help homeowners find solutions for items they no longer want or need.
At Firemen Movers, we offer materials and supplies, packing and moving solutions, furniture disassembly, specialty item moving, storage solutions, and more. We are full-service house/residential moving company and we are dedicated to ensuring you have a stress-free move in the Greater Toronto Area. Contact us directly for an estimate!