Top 10 Things to do in Toronto – A List From Firemen Movers
Top 10 Things to do in Toronto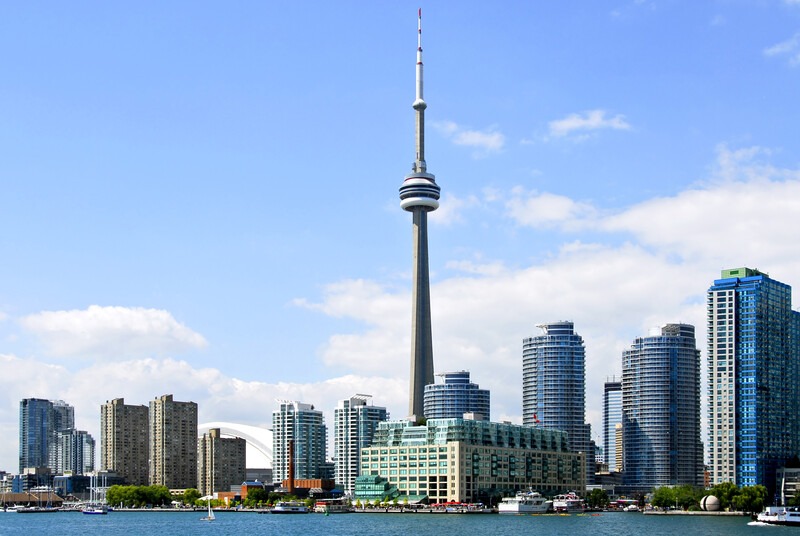 It's no exaggeration to say Toronto has what seems to be a countless list of attractions and landmarks, not to mention boutiques and trendy restaurants. But if you're pressed for time, the following top 10 ten things to do in Toronto will certainly be worth the trip. If you're planning on moving to this great Canadian city, don't forget to call on your friendly, professional Toronto movers – Firemen Movers.
1 – CN Tower
In Toronto's gorgeous skyline, the CN Tower is by far the most famous. In fact, one can say no trip to T.O. is complete without visiting this stately structure. Try to visit the LookOut level on a clear day, so you can appreciate the view over Lake Ontario and across the city from way up.
2 – The Eaton Centre
Similar in stature to NYC's Times Square, Toronto's The Eaton Center, just off Yonge-Dundas Square, offers countless opportunities to shop the day away.
3 – Toronto Harbour
Toronto's Harbourfront, which looks out over Lake Ontario, is undoubtedly one of the most scenic places in the city. Now, the area sees more than 4000 annual community events, as home to the Harbourfront Center and a hub of many cultural activities.
4 – Kensington Market
Multicultural and vibrant, you won't want to miss the downtown neighborhood of Kensington Market. Some of the areas most interesting and quirky community art galleries, vintage stores, and boutiques are in this area, working out of converted Victorian houses.
5 – Haunted Tour of Toronto
The Haunted Walk will lead you on a ghostly trek of Toronto's past. Choose from three different spooky tours, with one of them offered in French. Get to know the scary mysterious behind some of T.O.'s classic landmarks.
6 – Distillery District Lights
The Distillery District, once the location of the Gooderham and Worts Distillery, is currently a super cool art and entertainment area. Here, you can see some of Toronto's most popular galleries and venues.
7 – Casa Loma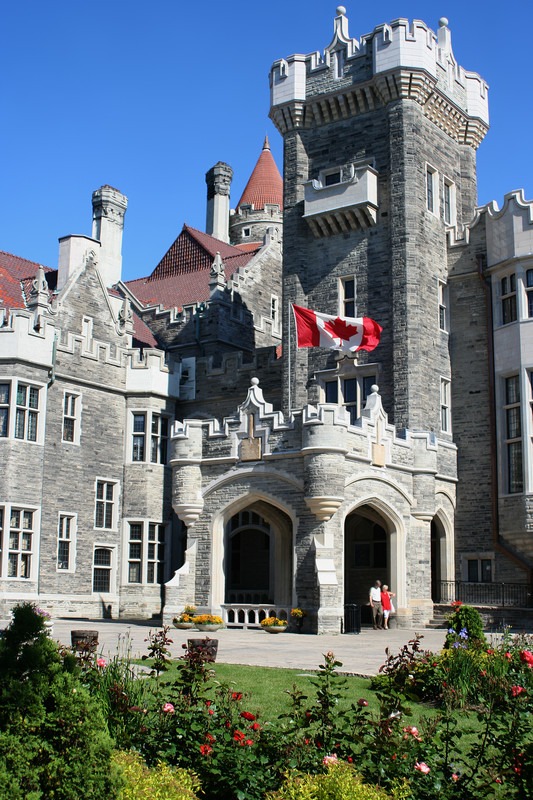 A short subway ride away, venture further out into T.O.'s midtown to find Casa Loma, a Gothic-style house built in the early 20th century. Officially, it's the only full-sized castle in North America, and now, it's a converted museum.
8 – The Art Gallery of Ontario
The Art Gallery of Ontario, a stunning, glass-paneled construction, will stun you with more than merely its architecture. The nation's largest collection of Canadian art is housed in this 480,000sq ft space, as well as international art that dates from the Renaissance era to modern-day pieces.
9 – Ripley's Aquarium of Canada
In the middle of Toronto's entertainment quarter and suitably situated at the bottom of the CN Tower is Ripley's Aquarium of Canada. 16, 000 aquatic creatures call this place home, including wildly colorful fish from all over the globe, stingrays, sharks, jellyfish, and giant lobsters.
10 – Hockey Hall of Fame
Who boasts the most extensive collection of hockey gear and memorabilia from around the world? The answer is the Hockey Hall of Fame! This place also features exhibits on the game's most iconic players, multimedia stations, and interactive games.
Still in search of friendly Toronto movers who offer quality services and a 100% satisfaction policy? Then, call our professional at Firemen Movers – Toronto movers that really care about your family move.