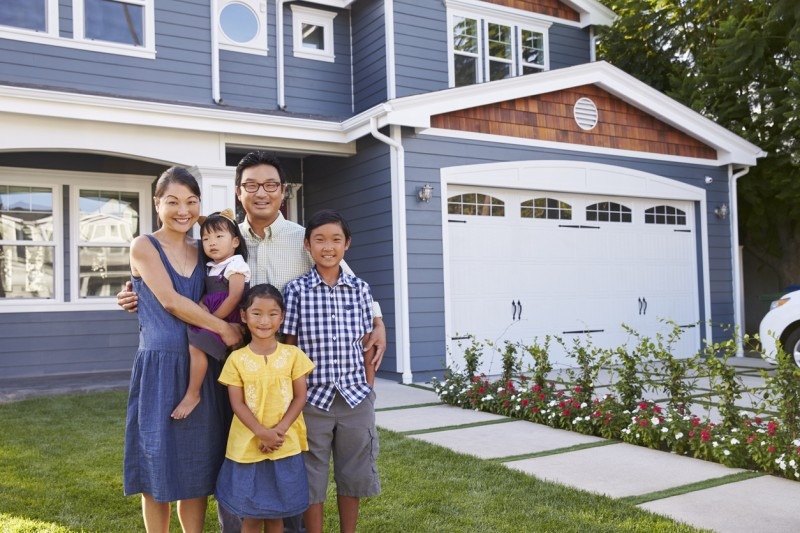 iStock.com/monkeybusinessimages
Top 5 Tips for an Inexpensive Residential Move
If you ask anyone who's moved before, they'll tell you that their residential move ended up costing more than they'd planned. Some expenses can't be avoided, but there are precautions you can take so that your home relocation services and all the extra unforeseen expenses don't become overwhelming. For some tips on how to keep your residential move as frugal as possible, keep on reading.
Make Budget
Making a solid budget is the fist step to keeping your finances under control during your move. Be sure to include room for packing supplies, professional movers, temporary or long-term storage space if needed, and a little—or a lot—extra for miscellaneous costs. The best thing is to budget for everything you can possibly think of, because it's always better to over budget and end up spending less than you've allotted, than under budgeting and spending way more than you've anticipated.
Find an Affordable Moving Rate
As soon as you have a moving date finalized, start shopping around for a moving service—the longer in advance you book a mover, the more likely you are to score a discount on their standard prices. If you're planning on doing all the heavy-lifting yourself, then you won't have to worry about hiring movers, but you'll likely still need to a rent a truck to transport your furniture. Either way, begin your hunt early to take advantage of the cheapest rates available.
Move During the Off-Peak Season
If your moving date is flexible, take advantage of that to save some cash. If you can, try your best to move during the off-peak moving season, which is from September-May—moving around this time can save you up to 30% off a company's regular rates. Another tip when it comes to hiring movers is to avoid scheduling your moving date on national holidays, weekends, and the beginning or end of the month.
Downsize as Much as Possible
To make your residential move as easy and cost-efficient as possible, try to downsize the load of stuff you'll have to move. Of course, furniture and other essentials can't be junked or donated, but you should take the time to go through your personal items like clothes, kitchenware, and accessories to see what you can get rid of. The less stuff you have to move, the less money you'll have to spend on hired movers or your rental truck, and extra storage space. Most movers offer a junk removal service to make this process even easier, or you can donate items that are still in good shape to help those in need.
Put your mind at ease and stop stressing about the moving expenses of your residential move in the GTA, and choose an affordable moving service to help you complete your relocation. Firemen Movers are the trusted residential movers you need to relieve the burden of packing and moving, without incurring the burden of hefty fees. Our premium packing and unpacking services will allow you the time you need to focus on everything else during this busy time, as well as keep some extra cash in your pocket. Contact us today for more information on how we can make your move easier than ever.