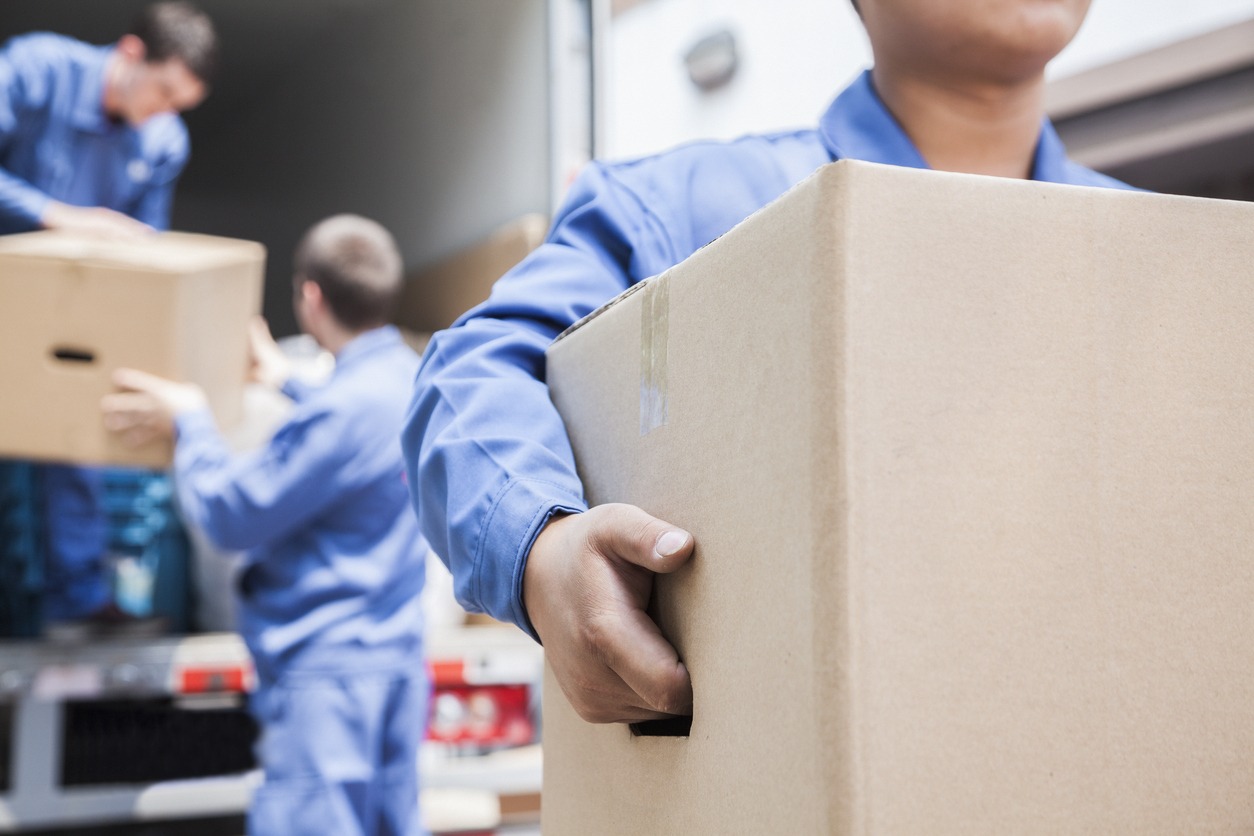 iStock.com/XiXinXing
What You Should Know about Hiring Residential Movers
Hiring residential movers can be overwhelming—there are so many companies to choose from, and the process can seem complicated and confusing. The fear of having a bad experience can also add to the stress of a big residential move, as you are essentially uprooting and moving into a new location and a new home. To take some weight off your shoulders, here are some things to look for in a reliable moving company, and some actions you can take to guarantee a smooth move.
Things to Look for in a Reliable Moving Company
Do Your Research
Before hiring a mover, take time to think about what type of mover you need (i.e., local or long-distance movers). You should also look around at a few companies to compare their histories, customer testimonials, and years of experience. Other information you should investigate includes their estimates, additional moving costs and services, ways to save money, complaint registries, and even check out the FAQ page on their web sites.
Experience
An important factor to consider when choosing a moving company is experience. If you want to trust your cherished possessions with strangers, you should be confident that they have the skills and knowledge required to perform a problem-free relocation. This confidence comes from working with an experienced company that is properly trained. Find out how many years the company has been in business, and investigate how they've handled other relocation scenarios. They should be experienced in dealing with all kinds of challenges, unforeseen circumstances, and specific requirements. They should know how to properly handle each kind of belonging you have, and should have competitive advantages that other companies cannot boast about.
Insurance
One of the early steps you can take to ensure a smooth move is to find out if the company is insured. If the company does not have a license number or insurance, do not work with them. Also find out if your personal items would be covered during a move under your renters' policy or homeowners' policy, and if not, you may want to seek supplemental moving insurance.
Reviews and Awards
Working with a company that has received awards for their service is an extra boost of confidence before hiring. You can also check review on the company on sites like Yelp, CitySearch, or TrustLink. These web sites will give you a look into what others have to say about their experiences with the company.
Investigate their Rates
Low rates may not mean a low bill—study the rates of your prospective movers to find out exactly what is included so you don't have to deal with surprise charges. Find out if their fuel charges are included, and if the rates change depending on the season or day of the week. If you can work with their rate to get the best deal available, you will end up with great savings without compromising the reliability and safety of your move.
Level of Professionalism
You won't have a relaxed move if you are frustrated with movers that have a reputation of arriving late, mishandling items, or have poor communication skills. Workers should arrive dressed in uniform, on time, and greet you with respect. This can provide you with the confidence of knowing they will do their due diligence to safely handle your items, communicate any issues, and do their best to help you have a smooth move.
Transparency
When your estimator leaves, they should provide you with all the information you need to schedule and prepare for your move. Here is the information you should have before they leave:
Company's full name
Company's contact information (address, phone number, e-mail, web site address)
Names and contact information for references
License numbers
Department of Transportation booklet, "Your Rights and Responsibilities When You Move" (required by Federal law)
Consumers' Responsibilities
The moving process can always have stressful elements, whether you are moving across the city or to another country. If you plan carefully, and make sure you cover all your bases, you will have a smoother move. There are simple things you can do that will make your move run smoothly such as planning for it early on, asking for recommendations from friends who have recently moved, and getting a few written estimates from different moving companies to compare. Make sure you know exactly what you need moved, and consider if anything can be moved on your own. Long distance moves are generally based on weight and mileage, so if you are moving a lot of items you may need to increase your budget for the move. Here are some more tips to be aware of by your moving date:
Have all your items packed, labelled, and ready to go before your moving date.
Ensure your destination is ready for receiving the items.
Make an inventory and supervise loading and unloading of your items, so if there is any issue, you can file a claim quickly to address the situation.
Take your valuables (jewellery, prescriptions, art, etc.) with you. Back up your computer data and take both with you.
Make appropriate arrangements to transport pets.
The Good Practice Guidelines for Canadian Movers stipulates that for long distance moves, all items must be tagged and listed by the mover and a copy of the inventory should be supplied to you for your records. Check off each item when you arrive at your new destination and note any changes.
When the loading has been completed, walk through your home to make sure everything has been loaded and nothing is left behind.
Get Quality Service, Integrity, and Safety with Firemen Movers
If you're looking for a trustworthy and experienced company to help you with your residential move, consider working with Firemen Movers. We are a GTA-based moving company that has a wealth of experience in all aspects of moving. This allows us to think about all the small details and be there to fully support you. Contact us today for more information or to get a quote on our services.