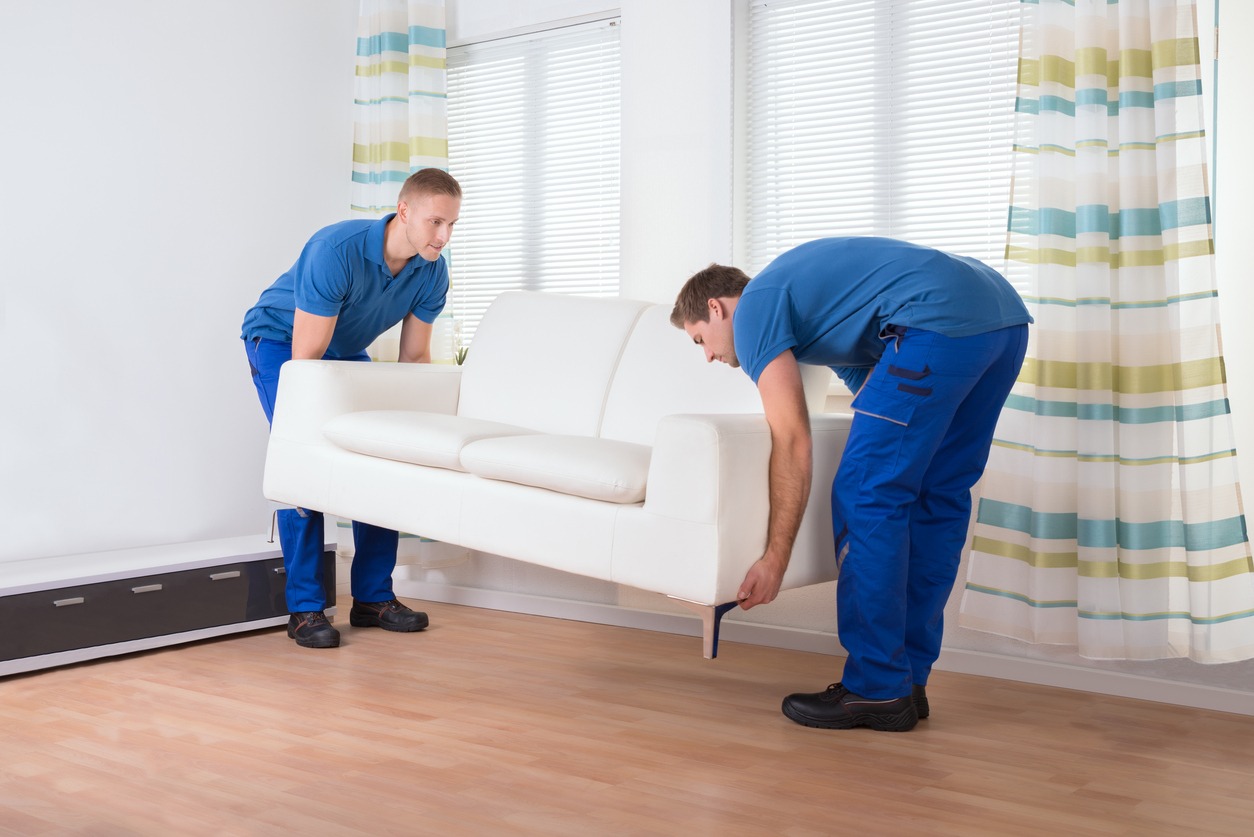 Why Should You Choose a Moving Company Over a Moving Broker?
If you're preparing for a residential move and looking for a moving company to help, then you've probably filled out some of those moving quote forms online. They're pretty straightforward—fill out your name, phone number or e-mail address, and a moving company in Toronto will be in touch. But were you actually talking to movers, or was it a moving broker? Most people can't tell the difference in the beginning, but it's worth noting that these two options are totally different.
Moving companies are responsible for the actual transport of your items, and own the assets necessary to do this including trucks and moving and packing supplies. Moving brokers on the other hand, are typically middlemen that position themselves between clients and the movers themselves. Brokers are trained salesmen that will collect your information, and then sell it to the moving companies that'll actually help with your move. So, which is the better option? Generally, dealing directly with the moving company is the better option. To find out why, keep on reading.
Risks and Problems with Brokers
The Blame Game
If something goes wrong during your move, like an item is lost or broken, you could run into some issues. Moving brokers will likely shift the blame to the moving company, and they can deflect it again onto the brokers. The worst part? The only person that loses in this situation is you. Dealing with the moving company directly will make issues like this much simpler.
Inaccurate Cost Estimates
Moving brokers tend to give estimates over the phone or by e-mail, causing them to be way off the mark most of the time. Without actually seeing your items, they'll have no idea of how big some of your pieces are, or how much they weigh. More often than not, the estimate you receive from a broker is much less than what the actual cost will turn out to be, which can be a huge problem for some.
Large Deposits
Moving brokers tend to collect large deposits—which, by the way, is a telltale sign that you're not dealing with a reputable moving company. These deposits almost never go towards the actual cost of your move, but are used to cover the broker's fees and costs for arranging movers on your behalf.
Advantages of Hiring a Moving Company
Skilled/Experienced Workers
When you choose your moving company yourself, you can be sure that you're making the best choice available. Not all brokers work with qualified movers, so making sure that they have the proper licences and certifications is a huge advantage. Plus, you'll have the opportunity to ask about moving insurance, and make sure your belongings are well taken care of.
Less Risk
There's much less risk associated with directly hiring a moving company to assist with your relocation, since you'll have the opportunity to do your research and look at reviews from past customers. You won't have to entrust others to choose the right movers for you, since you'll be able to do the work yourself.
Reduce Stress
Dealing directly with the moving company will be a lot less stressful for you—there will be less opportunity for miscommunication since there won't be a middleman. In addition, if you happen to run into any issues during the move, you'll know exactly who to talk to, so find a resolution.
With years of experience and unparalleled customer service, Firemen Movers is your best option when it comes to looking for moving companies in the GTA. Our premium packing and unpacking services will leave you with nothing to worry about except getting settled into your new home. Contact us today for more information on how we can help with your upcoming move.